Whistle-blower Chuck Blazer says Fifa must become more representative
By Richard Conway
BBC Sport
Last updated on .From the section Football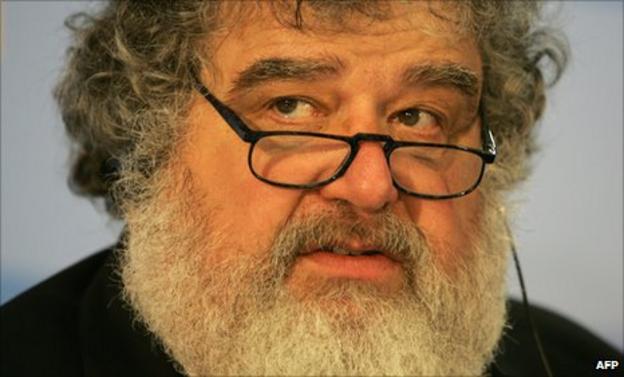 Fifa is insular, unrepresentative and far too Swiss, according to the man who blew the whistle on corruption at world football's governing body.
The Zurich-based body has been under scrutiny since Chuck Blazer produced evidence of bribery in the run-up to this summer's presidential election.
Fifa president Sepp Blatter has promised reforms but Blazer doubts they will deliver wider representation.
"Blatter should be talking to a broader base," said Blazer.
"The days of tablets of stone being delivered from the mountain should be gone. He isn't Moses.
"The structure at the moment revolves around national associations. We have to bring other interests into Fifa - clubs, leagues, referees, women. None of these are represented in the executive committee.
"If the issue is cleaning things up, we need a balance of competing interests. We need a broadening of the system.
"At the moment, the chairman of the ethics committee is Swiss, the chair of the disciplinary committee is Swiss. And the president is Swiss."
Blazer became an unlikely agent for change when he accused senior Fifa colleague and presidential candidate Mohamed Bin Hammam of bribing potential voters at a meeting in Trinidad in May.
The 66-year-old American claimed Asian Football Confederation boss Bin Hammam colluded with Fifa vice-president Jack Warner in a plan to pay £600,000 in bribes to Caribbean associations.
Bin Hammam was subsequently thrown out of the presidential race, meaning Blatter was re-elected unopposed, and the Qatari has now been banned from football for life.
Warner resigned in June after being suspended pending an investigation into those bribery allegations.
The all-powerful Fifa ExCo is due to meet on 21 October and it is widely expected that changes to how Fifa handles allegations of corruption will be announced.
But Blazer, who announced on Thursday his intention to step down as the general secretary of Concacaf - the federation that governs football in North and Central America and the Caribbean - is not confident his call for a wider cross-section of stakeholders will be heeded.
"Absolutely not, [the reforms] won't come close," he said.