Forest Green Rovers' Reece Styche in injury blow
Last updated on .From the section Football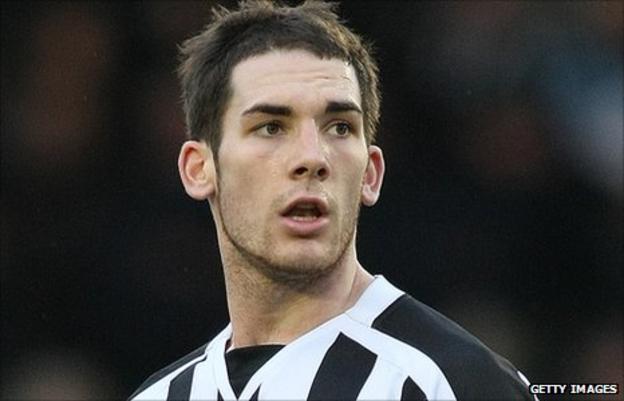 Forest Green Rovers striker Reece Styche could be sidelined for a large part of the season with a knee problem.
But he has since been forced to undergo keyhole surgery which showed the problem was worse than first thought.
"He was booked in to remove some loose bodies cartilage... but an inspection revealed more damage," Rovers physio Tim Grigg told the club website.
"Reece underwent a procedure called microfracture surgery, which is aimed at promoting scar tissue to grow at the site of injury.
"This type of surgery involves a very precise and a well constructed rehabilitation programme and we will now see Reece out of action for sometime."
Styche, who signed a new three-year deal in the summer, scored six goals in nine appearances.