Zambians part company with coach Dario Bonetti
Last updated on .From the section Football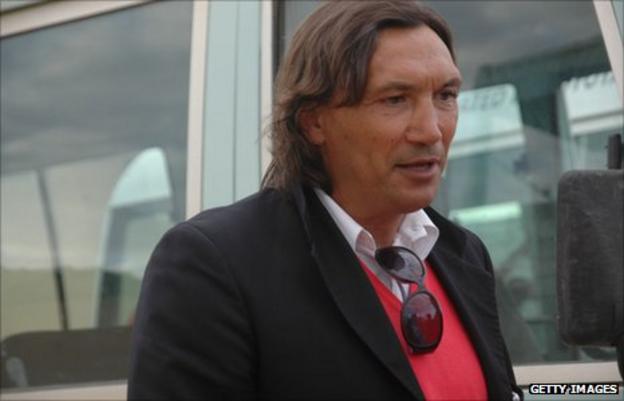 Zambia have sacked coach Dario Bonetti, despite the team qualifying for the Africa Cup of Nations.
Football Association of Zambia president Kalusha Bwalya said the move was taken to shake up the squad.
"Dario has done a good job but we don't think he can take this team any further," Bwalya told BBC Sport.
"With the players we have, we believe Zambia should be playing a lot better because our people have high expectations," he added.
"We need someone to come in and shake up the squad because we have ambitions of playing at the next World Cup."
The Zambian legend admits that the local FA have no replacement currently lined up.
And he dismissed critics who have accused him of making a rash decision.
"We know a lot more about this team than the outside world, and we need a team that can challenge the big boys in Africa."
For his part, Bonetti told BBC Sport that his intention was to stay in Zambia.
He said: "I have done my work very well, I have qualified the team for the Nations Cup. This is a great opportunity for all our players.
"The people are happy, everything [was] ok.
"Obviously I am sorry for what's happened, but I must accept it."
Italian coach Bonetti was appointed in July 2010 on a two-year contract, which he says was automatically extended upon qualification for the 2012 Nations Cup.
"I must take some time, maybe 10 days, to think about what's happened and after that maybe I'll have a press conference to say everything that I think."
Bonetti succeeded Frenchman Herve Renard in mid-2010 and believed his contract would be automatically extended after clinching a Nations Cup slot.