Jim Magilton and Iain Dowie eyeing NI manager position
Last updated on .From the section Football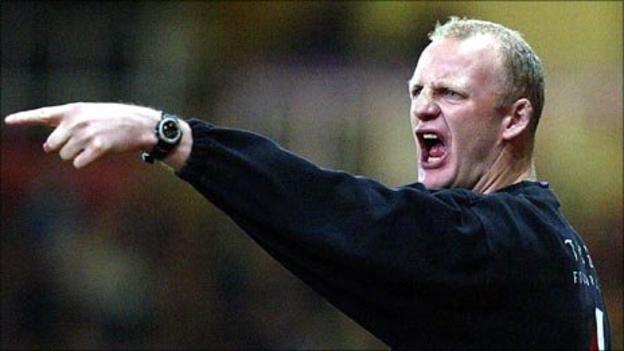 Jim Magilton and Iain Dowie have expressed their interest in succeeding Nigel Worthington as Northern Ireland manager after Tuesday's match in Italy.
Worthington has announced that the Euro 2012 qualifier in Pescara will be his last in charge of the national side.
"I would be keen to speak to the IFA - it's something I've always wanted to do, it's an ambition," said Magilton.
"We are a proud nation and I would welcome a conversation with the IFA if they want to talk to me," said Dowie.
"The biggest highlight of my career was when I captained my country, and I would be very keen to become international manager.
"The green and white army are the best travelling supporters in the world," added Dowie.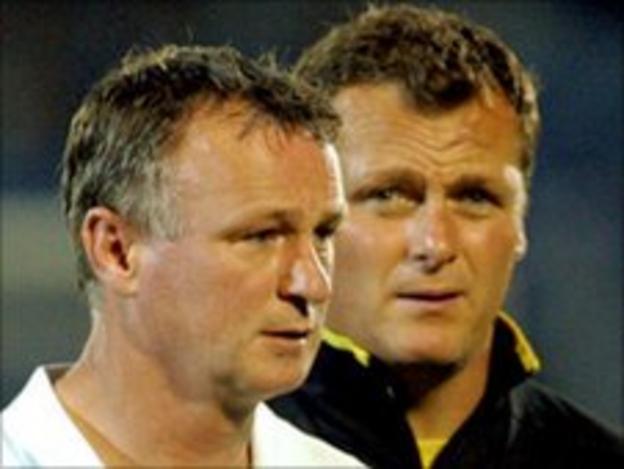 Magilton commented that he was flattered to be linked with the post, although he added that it is "a very difficult job".
"We don't have the depth of talent playing at the highest level and that makes it so much more difficult to qualify for major tournaments," argued the former Ipswich Town and Queen's Park Rangers manager.
Magilton did not rule out forming a partnership with Michael O'Neill, whom he presently works with at League of Ireland club Shamrock Rovers.
"Michael is doing a great job as manager of Shamrock Rovers and has a lot of good qualities.
"It's something I'd like to happen but whether it would be for him or not is something we would have to discuss.
"He maybe has his own plans so it would be a case of sitting down and talking things out.
"We have worked well together at Shamrock Rovers and have enjoyed limited success."
On Tuesday, former NI striker Gerry Armstrong said he might be interested in the manager's job - if it was a part-time role.