Matt Bloomfield column: England's league climbers

By Matt Bloomfield
Wycombe Wanderers midfielder
Last updated on .From the section Football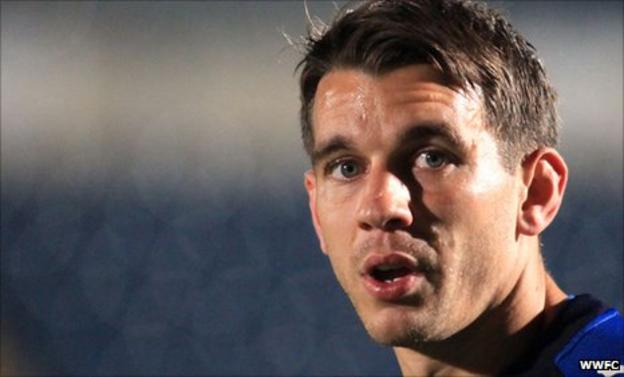 Representing your country is the pinnacle of any footballer's career. It's what we all dreamt about as kids, kicking a ball around with our mates in the park.
While most of today's internationals are earmarked for superstardom from an early age, not all of England's squad from their final European qualifier in Montenegro were always destined for greatness.
It was great to look through Fabio Capello's squad and see just how many of the players have worked their way up through the leagues to achieve their ultimate aim.
Darren Bent made his mark in the Championship at Ipswich Town before he moved into the Premier League with Charlton.
I was in the same youth team as Darren at Ipswich and he has always possessed the ability to score goals. His main strength was always playing on the shoulder of the last defender and whenever he was presented with a chance, he very seldom missed.
I always knew that Darren would score goals at whatever level he played at, but to go on to be a full international? That's a whole new step altogether.
Goalkeepers Joe Hart and David Stockdale are players who I have faced during their time in League Two.
Both were extremely young keepers when they first played league football, but it was notable even then that they both had huge potential.
Their size, stature and shot stopping made it just a matter of time before they moved on to bigger and better things.
Another player who I encountered in a reserve team game about six or seven years ago was Ashley Young. It was just before he broke into Watford's first team and although you could see that he had outstanding talent, he was still very slight at that time and you felt that it might take a little time before he was able to show his real quality in the league.
He has eclipsed any predictions that were made about his potential and is now one of the most important players in both the England and Manchester United squads.
England stuttered through their final game of the qualification group and I think the expectation of the national team is now as low as it has been for many years.
The fact that Wayne Rooney will miss at least one game next summer will not have done anything to raise expectancy levels, but as the eternal optimist, I don't see any reason why England can't go to Poland and Ukraine and do well.
We will need our key players like Rooney, Young and Steven Gerrard to stay fit. Manchester United's current crop of young first team players like Phil Jones and Tom Cleverley could also play a big part.
If Owen Hargreaves plays 20 games for Manchester City this season, even he could have a role to play. Winning the competition may be a tall order but I will be backing the boys all the way to do well.