Timing right for Worthington exit
By Alvin McCaig
BBC Sport NI
Last updated on .From the section Football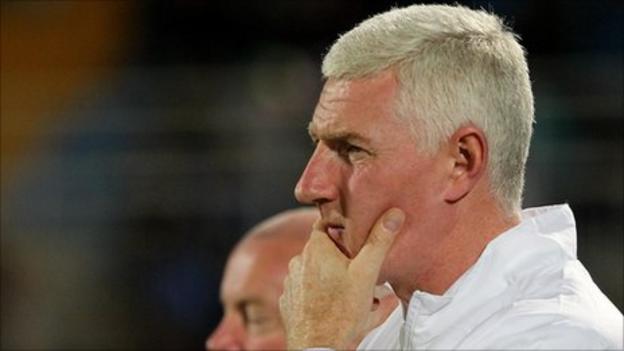 Nigel Worthington's four-year reign ended with a whimper after the 3-0 defeat by Italy in Pescara.
Worthington had already announced his decision to quit before Northern Ireland slumped to a fourth straight defeat in the Euro 2012 qualifiers.
He had lost the confidence of fans and once that happens there is only one outcome.
And with a record of nine wins and 22 defeats from 41 games, he really can have no complaints.
A style of play based on organisation, keeping a tight defensive shape and nicking a goal or two will only keep fans happy if it actually produces results. If not, then it stinks of negativity.
Worthington's conservatism was highlighted in a mistrust of flair, namely in the shape of Celtic winger Pat McCourt.
The manager brought the mercurial McCourt to the party much too late, as a desperate act of last resort when all along Northern Ireland needed someone who could produce a little bit magic to unlock international defences.
Making the play-offs was not an impossible task - Estonia, Bosnia-Hercegovina and Montenegro are far from being European heavyweights but all three still have a chance of making next year's finals.
However, there has to be a degree of sympathy for the former Norwich City boss because not all of Northern Ireland's ills are of his doing.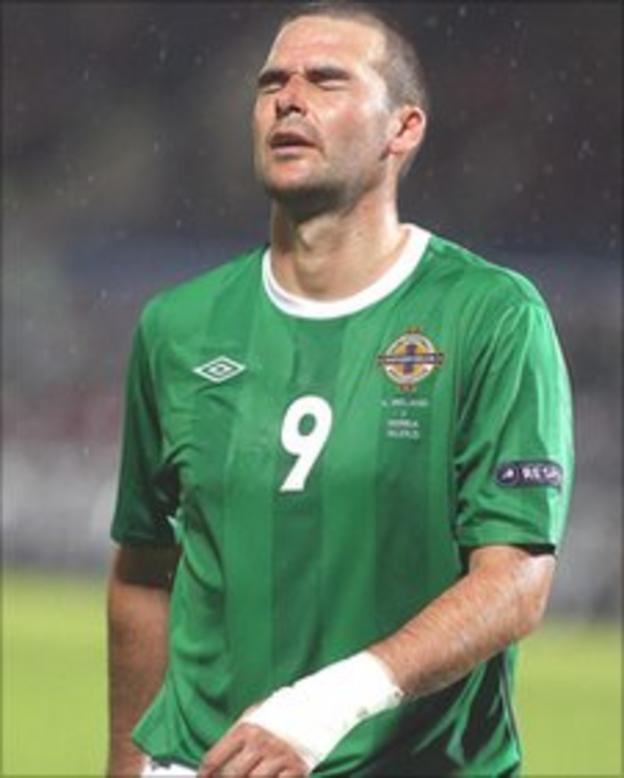 "Lady luck just wasn't shining on Nigel for his four and half years," said striker David Healy after the Italy defeat.
That misfortune included Healy going from goal-scoring genius under Lawrie Sanchez to goal-shy veteran under Worthington.
Healy's purple patch from 2005 to 2007 masked limitations in the Northern Ireland squad, which were laid bare when his goals dried up.
Worthington was also a victim of international football's diminishing attraction to many players, who now put their place in a club side above that of their country.
Fans are no fools - they know who the bluffers are, the players who always seem to be injured for internationals but rarely for club matches.
Worthington rarely had a fully-fit squad to pick from because of numerous withdrawals and needless suspensions.
Healy may not be scoring goals but I am sure Worthington wishes he had managed a squad of players with the Rangers forward's commitment to the cause.
The growing tide of Northern Ireland-born players switching allegiance to the Republic has frustrated Worthington, although these have mostly been youngsters and their loss will be more keenly felt by the next man to take on the job.
Worthington was a safe pair of hands but in over four years there was never a feeling that this was a team inspired to rise above the ordinary - that's the challenge facing his successor.