Kettering Town's Adam Cunnington hails Stimson training
Last updated on .From the section Football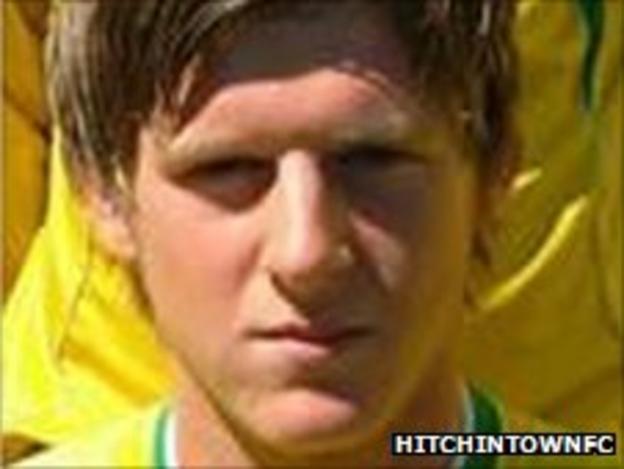 Kettering Town's Adam Cunnington says that training with boss Mark Stimson is paying off for him and the team.
Cunnington told BBC Radio Northampton: "I'm building my fitness up and getting close to 100%.
"The first goal was [down to] what the manager and I do out on the training ground. He fires balls in, I try to turn and shoot - it worked tonight."
He continued: "We put Braintree under a lot of pressure and from the start to the final whistle, we pressed them high up the pitch.
"The main thing tonight was three points, built on the draw we got on Saturday."
Cunnington joined the Poppies under Marcus Law from Solihull Moors in January.
"I got off to a hard start last season - there were big expectation levels and I've never had that before, [with this being] my first professional club.
"But now I think every time I get out on the field, I'm going to score. We'll bounce up the league as long as we all do our jobs."
The former Barwell and Aylesbury striker also paid tribute to the club's fans for their support during a difficult season to date.
"It hasn't always been pretty this season so far but they deserve this [win] more than anyone. I think it's nice that we players can go and say thank you for them turning out in force.
"There's no better place that I've scored than at that end, facing the Poppies fans."
Meanwhile, Stimson has declared himself pleased with Cunnington's efforts so far this season.
"He's getting stronger and stronger because of the amount of effort he puts in during training and after training - he stays out for [up to] twenty minutes every day, [practicing] shooting," said the manager.
Braintree Town manager Alan Devonshire admitted: "We didn't take care of Cunnington up front, that's what was the difference."