Ghana, Ivory Coast seeded for Africa Cup of Nations
Last updated on .From the section Football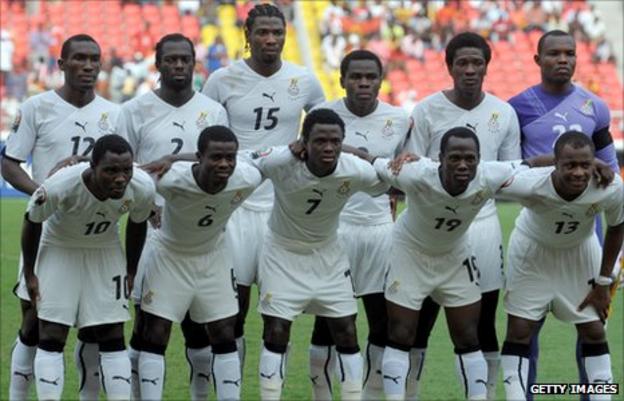 Ghana and Ivory Coast have been seeded for the draw for the 2012 Africa Cup of Nations which will be held later this month.
Co-hosts Gabon and Equatorial Guinea were also named among the top-seeded teams for the tournament.
Caf decided on Wednesday that four-time champions Ghana and 1992 winner Ivory Coast will be top seeds.
The draw will determine whether the Black Stars or the Elephants will be top seeds for Group B or for Group D.
The two sides were seeded based on previous record and qualifying performance.
Equatorial Guinea is the top seed in Group A and Gabon leads Group C for the four-group, 16-team event.
The other 12 teams will be seeded into groups at the 29 October draw in Equatorial Guinea's capital city of Malabo.
The continental championship will be played from 21 January to 12 February in four cities across the pair of West African countries.