John Peace named new St Martin's manager
Last updated on .From the section Football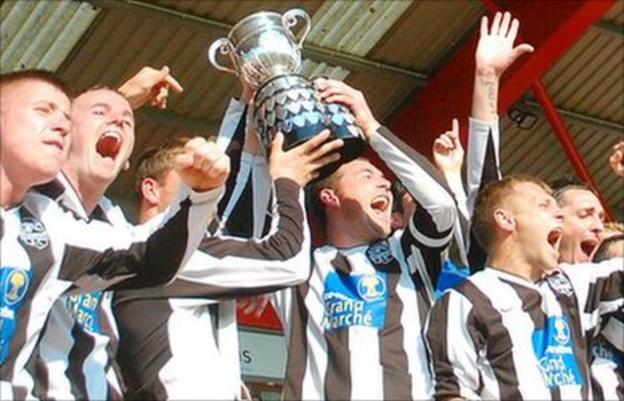 Guernsey champions St Martin's have named John Peace as their new manager.
Former Under 16's boss Peace replaces Alfie Le Page, who was after what the Blanche Pierre Lane club described as 'an incident'.
Island captain Matt Warren had taken temporary charge of the side, who are joint-top of the Priaulx League.
"It has been a turbulent past month for the club but now we can hopefully settle down to a more stable remainder of the season," a club statement said.
"It's an exciting opportunity and I'm looking forward to it," Peace told BBC Guernsey.
But Peace said he had not considered the role when Le Page was first dismissed.
"It was probably the furthest thing from my mind to be honest, the Under 16's and Under 14's were my main concern."
And Peace is hoping that his side will be able to carry on from last season's successes, when they became Channel Island champions.
"We've started pretty well, alright we've been knocked out of a couple of trophies, but we've just got to kick on and try and compete for everything we are still in," he said.