Football League demand more detail on Plymouth Argyle bid
Last updated on .From the section Football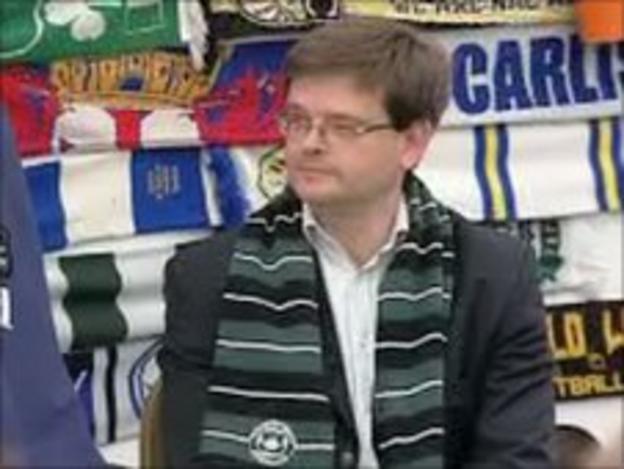 The Football League has asked for more information from Plymouth Argyle bidder James Brent before they approve his takeover of the club.
"The Board raised a number of queries over the details of the proposal and will continue to work with Mr Brent to resolve the outstanding issues," the League said in a statement.
The deal cannot be finalised until the Football League gives its approval.
The BBC understands that the Board wants more information on certain parts of Brent's business plan for the club.
"The Board will reconsider the matter as soon as the issues have been addressed, which could occur before the next Football League Board meeting," the statement added.
Prior to Thursday's meeting, Brent had told BBC South West: "It is a pretty important milestone for us, if we do get it we can go forward - if we don't we can't."
He is the second Argyle bidder to go before the Football League board after Bishop International's bid went before them last month.