No bids for Plymouth Argyle youngster Matt Lecointe
Last updated on .From the section Football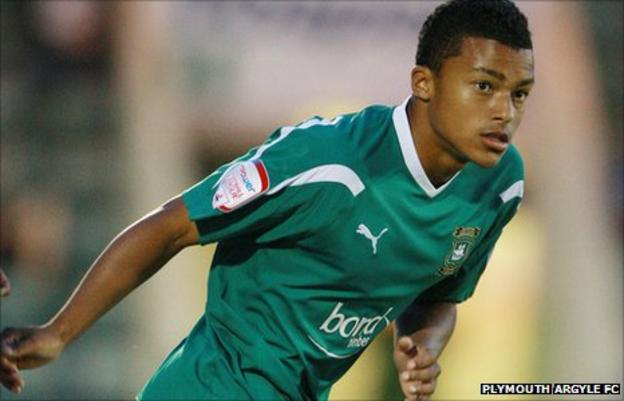 Plymouth have had no approaches for striker Matt Lecointe, according to caretaker manager Carl Fletcher.
Press speculation earlier this week linked the 16-year-old with teams such as Arsenal and Manchester United.
Asked if Argyle has received any bids, Fletcher told BBC Radio Devon: "No.
"In this day and age if people see a 16-year-old's played in the first team, whether they've seen him or not, they automatically think he's a great player," he added.
"Matty has got good potential, he's a nice lad."
With Argyle still in administration and banned from signing any loan players, the former Wales captain conceded that Lecointe's chances have been helped by the perilous financial position of the club.
"The situation that we've got here at the minute means there's a lot of opportunities for the young lads because the squad is so small," he said.
"If they're good enough while they're here and if they're good enough to play then it doesn't matter their age."
But Fletcher warned that Lecointe's potential does not mean that he will automatically become a top player.
"I've seen so many through my career that have had good potential and then you never hear from them again," he added.
"In terms of us, for Matty and for all the young lads, I think even the ones in the youth team, if they do well then there could be an opportunity in the first team and to progress their career.
"You can't beat going out there on a Saturday at three o'clock, playing in a first team game to get experience."