QPR boss Neil Warnock will not stop Adel Taarabt leaving
Last updated on .From the section Football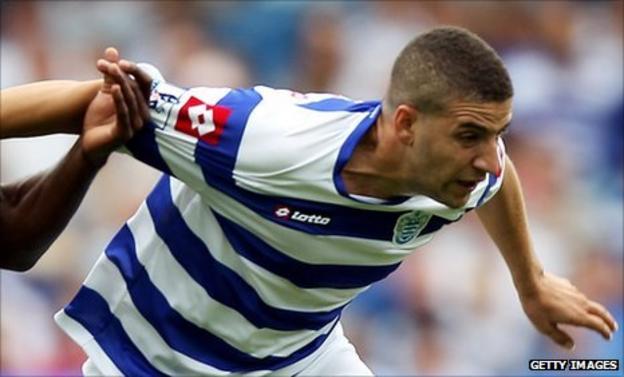 Queens Park Rangers manager Neil Warnock says he will not stand in Adel Taarabt's way if he wants to leave.
The 22-year-old midfielder's future has been the subject of much speculation recently, with reports emerging from his native Morocco that he is seeking a move in the January transfer window.
Warnock said Taarabt had not informed him that he wanted to leave.
But, he added: "If a player wants to leave, he can leave. I've never had a problem with that."
Former Tottenham player Taarabt, who has been linked with a move to Paris Saint Germain, scored Morocco's second goal in a 3-1 Africa Cup of Nations qualifying victory over Tanzania last Saturday.
"It is only six weeks since Adel said he would never play for his country again and then he scores a goal and kisses the badge," added Warnock.
"That's Adel. You take everything with a pinch of salt.
"He has not said anything to me about wanting to leave. But for all the talk of the offers we had, I never saw an allegedly massive offer from Paris Saint Germain.
"I know what they offered and by the time we paid Tottenham their share of the deal, we would have been left with peanuts.
"If he wants to get the move that allegedly he has talked about, the best way of doing that is playing well."
Taarabt reportedly walked out after being replaced at half-time during QPR's 6-0 defeat at Fulham on 2 October.
"I think if you have ever sat in Fulham's dressing room and you are 3-0 down at half-time, I don't think I'd want to stay there if I am honest," said Warnock.
"I think that is between me and him now.
"He has just got to realise that when you are in the spotlight like we all are you have to think a little bit further than the instant reaction."