African football trafficking a 'growing' problem
Last updated on .From the section Football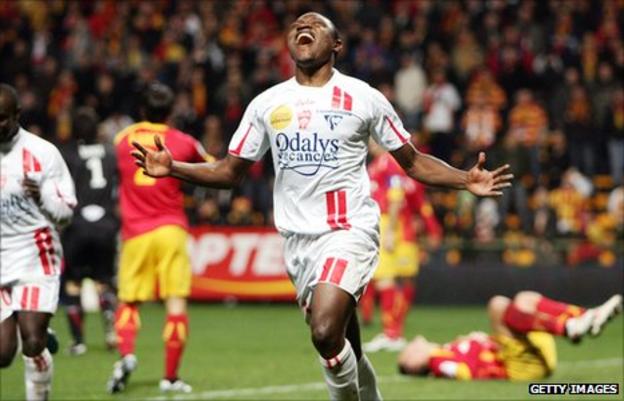 The charity helping young African footballers abandoned in Europe by unscrupulous agents believes the problem of player trafficking is worse than ever.
And Jean-Claude Mbvoumin, the founder of Culture Foot Solidaire (CFS), says more needs to be done to curb the problem.
Mbvoumin has already helped hundreds of youngsters return home after they were left stranded far from Africa.
The ex-Cameroon youth international has also helped rescue many Africans after they were abandoned after being promised careers at top clubs.
He was recently featured in a film called Soka Afrika that traces the journey of another Cameroonian - Julien Ndomo Sabo.
The winger was living homeless after being left to fend for himself on the streets of Paris but is now, many years later, on the books of Spanish club Deportivo La Coruna.
Having gained the support of the United Nations (UN) last year, Mbouvmin is now targeting assistance from world governing body Fifa for an issue that he says is still largely ignored.
"The problem is still growing - today, the agents sometimes send children at 12 or 13 years old," Mbvoumin told BBC Sport.
"It's very tragic - because of poverty, everyone wants to leave the continent to follow their dreams.
"There are good examples of players like Samuel Eto'o and Didier Drogba who have shown what can be done but we don't have the correct structures in place to help young people follow them."
Mbvoumin adds: "This is a political issue - you have to lobby around the globe and the UN has given us a lot of support but now we need to get Fifa to support us as well."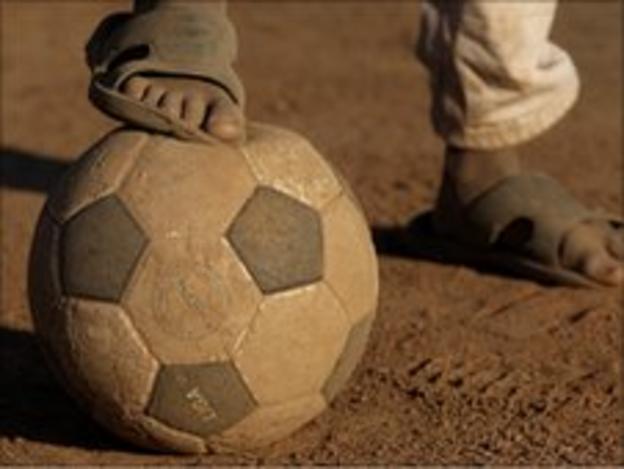 By way of example, Ndomo was brought to Europe in 2008 by an unregistered agent who promised him fame and fortune at a top club.
But the former Cameroon youth international was promptly abandoned before being discovered living on the streets by CFS, who helped him to return to Yaounde.
This was despite the personal embarrassment of having to return home to inform his family that their savings had been wasted on a fruitless trip to Europe.
After another trial, the left winger eventually got some good news as he secured a contract in Deportivo's reserve team - before finally making his senior debut in September.
"I'm really proud of him but the most important part was played by Ndomo himself," says Mbvoumin. "It's not easy to take these decisions - there is a lot of pressure on the children to succeed, so many are scared to go home.
"It was a big responsibility for me to ask him to go back but I was sure he was a very good player and could have a chance."
AS Nancy striker Paul Alo'o-Efoulou is another to have been given a helping hand by CFS but despite the success stories, the organisation faced closure last year until the UN stepped in.
"We went to Geneva and for us it was a very important moment because we can continue our mission," explained Mbvoumin. "We have many young players asking for help but we have to work on a global level.
"Everyone wants to play in the big five leagues but that is not possible, so we have to make sure that players are well-trained before they come to Europe.
"It's important to have good competitions and youth academies so they have a chance of succeeding."
Gaining the support of Fifa will be a vital step in achieving that goal.
The introduction of the transfer-matching system earlier this year was designed to regulate movements between clubs but Mbvoumin believes more still needs to be done.
"It's important that Fifa and all the football associations introduce tougher regulations," he said.
"We need to do work in the field with the academies, the players and their families because football is about education as well.
"We have to work closely with Fifa because this is a global problem today with players from South America and eastern Europe as well."