Wayne Rooney's England ban no surprise - Sir Alex Ferguson
Last updated on .From the section Football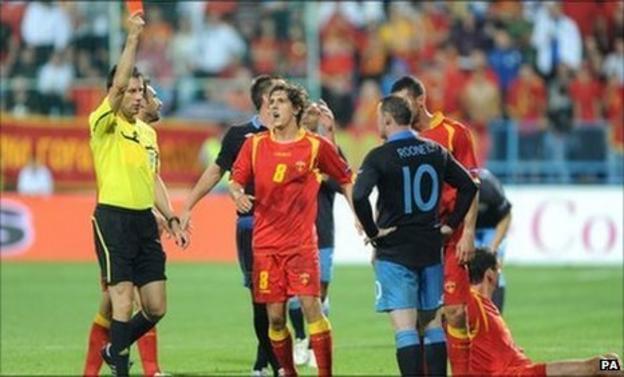 Sir Alex Ferguson says he is not surprised by Uefa's decision to ban England striker Wayne Rooney from the group stage of Euro 2012.
The Manchester United manager told MUTV: "I expected a three-match ban, I must admit.
"Sending offs usually carry that and I didn't think there was going to be any leniency towards England... [it] is a blow for him and England."
The Football Association is expected to appeal the length of the suspension.
Rooney, 25, was shown a straight red card in the second half of England's 2-2 draw against Montenegro for blatantly kicking Miodrag Dzudovic.
The sending off carried an automatic one-match ban but a Uefa disciplinary panel on Thursday described the incident as an "assault" and increased Rooney's punishment to three games.
Instead of issuing the longer ban, Uefa had the option to hand out a warning or a fine.
Officials take into account the referee's report, representations from the player and his association, and the player's disciplinary history.
A statement from the Football Association said: "Further to Uefa's decision to impose a three-match suspension on Wayne Rooney, the FA awaits the full reasons from the disciplinary committee. We will give full consideration to the decision internally before deciding on any response to Uefa or making any further public comment."
BBC Sport understands there is a risk that Rooney could be banned for an extra game should the FA lose any appeal against the original three-match sentence.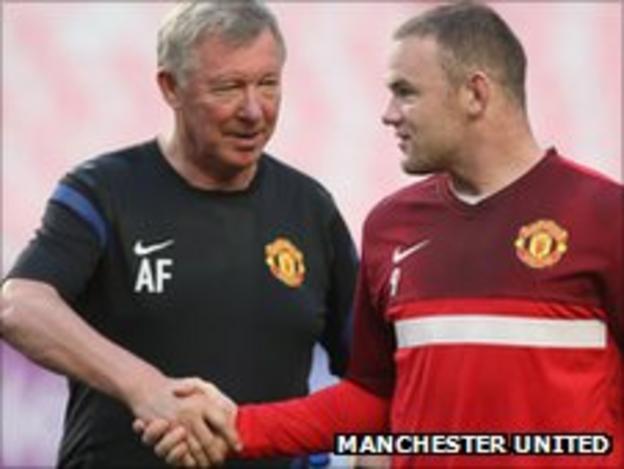 Sven-Goran Eriksson, meanwhile, has said that Rooney must be picked for England's squad for the tournament in Ukraine and Poland, regardless of whether the three-match ban is shortened.
"It gives you a very fit and hungry player in the quarter-final," the former England manager said.
"Of course you have to take him. We are talking about Wayne Rooney. He could score the winning goal in the final."
Asked whether he had ever tackled the Manchester United striker over his "red mist", Eriksson said: "You are afraid to take away what his strengths are.
"The power and aggression are important to him. You have to take that."
Eriksson was in charge when Rooney was sent off in England's 2006 World Cup quarter-final defeat by Portugal.
That marked the end of the Swedish manager's five-and-a-half year reign as England boss.
Eriksson said Rooney's behaviour had improved since those days - and repeated his call from five years ago for supporters to back the striker.
"I said it in 2006, 'Don't kill him, we need him'," Eriksson said. "If he was perfect in everything it would be impossible to stop him."