No crisis at Torquay despite results, says Martin Ling
Last updated on .From the section Football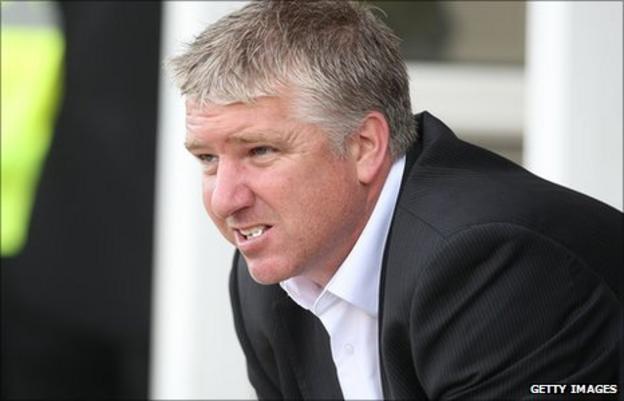 Martin Ling says there is no crisis at Plainmoor, despite Torquay United not winning a match in seven games.
"There's a little bit of money in there but it's there for when we hit a crisis, I don't think it's crisis point at this moment in time," he said.
"I do feel the answers are within the squad, it's just for me to find them answers," he added.
But Ling admitted that there were many issues his side must address, adding: "There are positives there but there's an awful lot of negatives.
"You can't brush it under the carpet, you have to take it on the chin, accept it as a manager and do something about it," he added.
The loss saw Torquay drop to 16th place in the League Two table.