Harry Redknapp says scrapping relegation would be 'scandalous'
Last updated on .From the section Football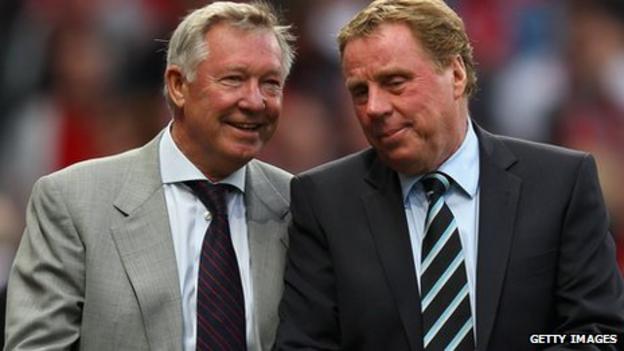 Tottenham manager Harry Redknapp says scrapping relegation from the Premier League would be "scandalous".
Redknapp also believes the influence of foreign owners will eventually see teams play some league matches overseas.
"How can you not have promotion and relegation?" he said. "It's scandalous.
"You can't have too many foreign owners coming in here wanting to change our game."
Earlier this week Richard Bevan, chief executive of the League Managers' Association, said some foreign owners wanted to scrap relegation from the Premier League.
Redknapp said: "What is the league about? When the play-offs first came in in the Championship and the first and second divisions, people said we don't want the play-offs, but they have been a fantastic thing.
"It is competition, teams trying to stay up.
"What is more exciting than the last day of the season when teams are looking to stay up and win the championship? You have to have promotion and relegation."
There are nine foreign-owned Premier League clubs, while American businessman Stan Kroenke is the major shareholder at Arsenal.
Fourteen of the 20 top-flight clubs would have to agree to the idea should it be put forward. But even then the Football Association has the power to veto any proposal.
Earlier this week Manchester United manager Sir Alex Ferguson said scrapping relegation would be "suicide", while Wigan chairman Dave Whelan said he would pull his club out of the Premier League if it was brought in.
Three years ago the idea for teams to play at least one league match abroad was rejected by the FA.
But recent Far Eastern tours by Liverpool, Arsenal and Chelsea all drew huge crowds, reinforcing the commercial potential.
And Redknapp believes an overseas match is still on the agenda.
"Eventually, you will end up playing loads of games around the world," he said. "That will happen.
"They will take the games to where they want to play them. If you have owners from China, India, Russia, America, they will want to take their teams there to play. I can see that will happen.
"It is a world game so I can see that as a possibility. When you go to Asia now the support and following is amazing for the Premier League."