Northampton Town may form a rugby league team for 2013
Last updated on .From the section Football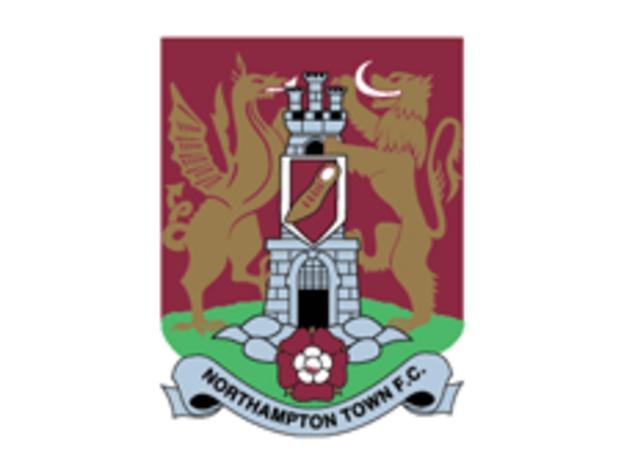 Northampton Town chairman David Cardoza says the club are in negotiations about forming a rugby league team.
The Co-Operative Championship One, the third tier of the 13-man code in England, is introducing four new teams by 2013 as part of an overhaul.
Cardoza told BBC Radio Northampton: "It's potentially exciting but we're looking at the finances very carefully.
"With backing, there's an opportunity for another sports club to be successful for Northampton."
He added: "With the majority of [rugby league] games being played in the summer, and no football and no rugby union, there is a vacuum there.
"It's a case of whether people take to it. It's not going to be big to start with, but the plan would be to get to Super League."
Northampton already has a Rugby League Conference team, the two-time RLC Regional Champions Northampton Demons, who Cardoza says they would team up with to secure a place in Championship One - two levels below Super League.
"It'd be a team under the ownership of the football club but improving their infrastructure.
"It wouldn't be much of a money earner to start with but, if we can get the crowds, some sponsorship and support from the business community, it can work."
Demons chairman Andrew Quirke told BBC Radio Northampton: "It would be a partnership for both parties to get benefits.
"If they do get the nod, we'd need to have further discussions about how the two organisations will be structured and work together.
"But I'm more than happy for them to do what they're doing and we fully support their application.
"Northampton is a hotbed of talent for rugby. There's guys playing rugby union to a good standard [here] now who will be Super League stars of the future. I've no doubt that could happen."
Northampton will compete with Bristol, Chester, Coventry, Hemel Hempstead, Oxford and Gillingham's Medway Dragons for a place in the new-look division in March 2013.
"We would win a place, that I'm sure of. But I'm not willing to take anything on that would put anybody at financial risk," said Cardoza.
"We were expecting to make an announcement on Tuesday [18 October] but we're going through the finances one more time.
"I would expect that a decision on whether we're going to go with it or not will be within the next four weeks."