London 2012: Key questions answered on the GB football teams
Last updated on .From the section Football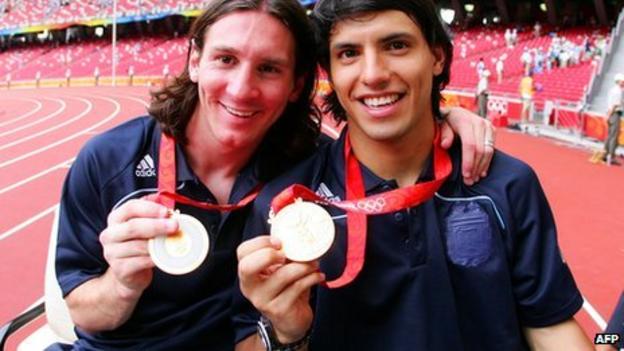 Craig Brown believes any Scottish player who turns out for a Great Britain team at the London Olympics next year would be "selfish".
The Northern Ireland, Scotland and Wales football associations remain to the idea. Despite reassurances to the contrary from Fifa, they believe their national teams' independence would be threatened.
"I still would be quite disappointed if any selected Scottish player decided to take part," Brown said.
"The player would be advised. I think it would be selfish for a player."
With the controversy set to continue, BBC Sport answers the key questions on the issue.
Who is eligible to play?
The men's teams are represented by an Under-23 team with three over-age players. There are no age limits for the women's tournament. Players from England, Scotland, Wales and Northern Ireland are eligible for the British team.
Why is the English FA in charge of picking the teams?
The British Olympic Association delegates the responsibility on a sport-by-sport basis to governing bodies.
Can players be prevented from playing?
The Scottish, Welsh and Irish Football Associations have accepted that they will be powerless to stop their players taking part should they so wish.
Will anyone refuse to play?
The only player who has so far ruled out playing is Julie Fleeting, a prolific striker for the Arsenal and Scotland women's teams. On the other side, Wales' Gareth Bale and Aaron Ramsey are understood to want to play.
When was the last time a GB football team competed in an Olympic games?
1960 when GB was defeated in the first round. Britain won three of the first four men's tournaments - in 1904, 1908 and 1912. This will be the first time a GB women's team has entered the Olympics.
How many teams play in the tournament?
Sixteen in the men's tournament, 12 in the women's.
Who are the defending champions?
Argentina will miss the men's tournament after failing to qualify. Women's title-holders the United States will bid to make London 2012 in January.