Southend United eye ex-PSG striker Yannick Boli
Last updated on .From the section Football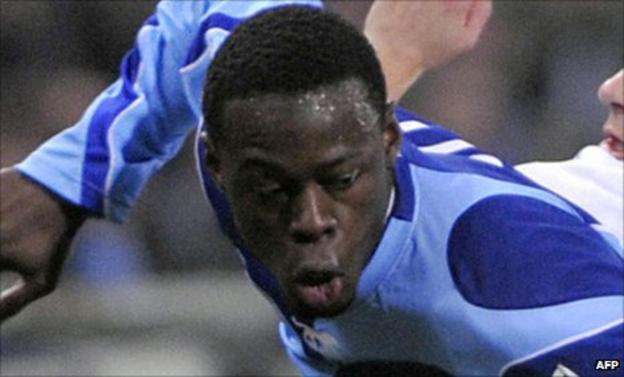 Southend United boss Paul Sturrock has said he will determine whether Yannick Boli can adjust to English football before offering the striker a contract.
The former Paris Saint-Germain forward, 23, has been on trial at Roots Hall, scoring twice in as many reserve games.
He is a free agent after spending last season at French side Nimes Olympique.
"Paris Saint-Germain on a Saturday to Macclesfield on a wet, boggy Tuesday night? That's the decision I've got to make," Sturrock told BBC Essex.
Sturrock must also decide if the club can afford the wages of the Frenchman, who made two league appearances for PSG before joining Le Havre in early 2010, where he played a further 23 games.
"The budget is causing us concern, we're right at the top of it," the Scot explained.
"There's a limit we're allowed to go to and we're dicing with death as far as that's concerned.
"I'm going to have a chat with him and his agent, we kind of know the ball park figure."
Meanwhile, Sturrock has called on winger Jemal Johnson to improve his consistency.
The 26-year-old has made just one league start since his summer arrival.
"I make no qualms about it, I don't think Jemal has played to standards I expect of him," said Sturrock.
"Jemal and I had a conversation about 10 days ago and he's responded properly.
"There's still bits and pieces of his game he's going to have to push, but he's looking more like himself."