Plymouth Argyle boss Fletcher refuses to select himself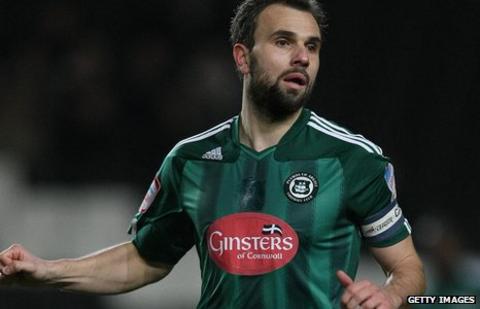 Plymouth Argyle caretaker manager Carl Fletcher says his form does not merit a place in the team at the moment.
Fletcher's last match for Argyle saw him sent off at Southend in what proved to be Peter Reid's
He was eligible to return to the side last week after serving a three-game ban, but did not pick himself.
"The way the lads have been, the way they've trained, I wouldn't have merited a place," he told BBC Devon.
The 31-year-old former Wales captain Fletcher has played for sides such as West Ham, Crystal Palace and AFC Bournemouth, making more than 450 first team appearances.
He was appointed caretaker manager on 19 September and has guided Argyle to two wins and a draw in his four games in charge.
"They've done so well, they've done what we've asked of them and they've followed it to the letter.
"The players out there and the people in the squad have earned their shirts," he said.