Manchester City should go on attack against United, says Andy Hinchcliffe
By Phil McNulty
Chief football writer
Last updated on .From the section Football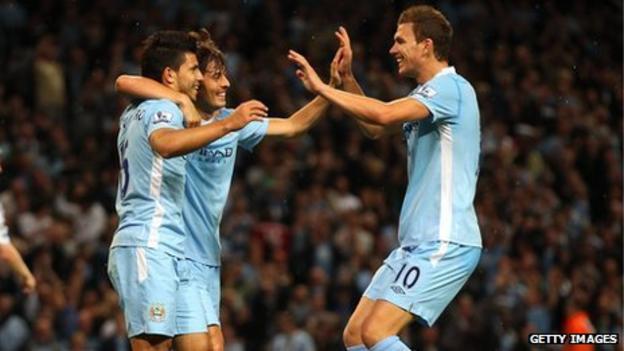 The sight of Andy Hinchcliffe running alongside The Kippax - Maine Road's most famous piece of terracing - holding up five fingers in celebration is part of Manchester City's derby folklore.
The left-back's gesture followed his spectacular final goal in City's 5-1 thrashing of Sir Alex Ferguson's United in September 1989, a memory that has often had to keep their supporters warm through the long years of Old Trafford supremacy.
City have now come out of the shadow and into the light, and manager Roberto Mancini - backed by the millions of the club's Abu-Dhabi-based owners - leads his players on the short trip to United on Sunday above their arch-rivals as Premier League leaders.
Mancini's side have a new-found positive approach this season after ending their 35-year wait for a trophy with the FA Cup last season - and City's one-time derby hero wants to see that confidence on display at Old Trafford.
He told BBC Sport: "City have always been playing for pride, playing to put one over on United. City were not playing for major honours, the aim was just to beat our neighbours.
"This has completely changed now, although I still think even last season City looked very nervous when they played United, looked a little bit daunted by the fact. Now they play them as league leaders.
"But forget the Premier League table, just look at the playing staffs, the stature of the clubs, the mental approach of both teams and both managers and it is as close as I have ever seen City and United.
"People are talking about Manchester football being at the centre of the Premier League universe and if you look where the finances are at Manchester City then that certainly is the case.
"They are trying to close the gap and if you look at the league table the gap between the clubs has virtually gone."
Hinchcliffe, now a respected media pundit and regular observer of City's resurgence, wants his old club to demonstrate their fresh identity and power by taking the positive route to success at Old Trafford.
He said: "Mancini's approach has been a lot more open this season. Sergio Aguero's arrival and Mario Balotelli's development has made the football a lot more open, so it will be very interesting to see what team he goes with, what type of game plan he applies.
"I'm hoping he goes there and says that City are not just going to play for a draw, or when they go forward they are just aiming to keep the ball away from United. Hopefully he will go and look to score goals - with players like David Silva and Samir Nasri, they can absolutely do that."
Hinchcliffe added: "From what I've seen of City this season if they have Aguero, Silva and Nasri, and Balotelli or Edin Dzeko they are a naturally attacking side.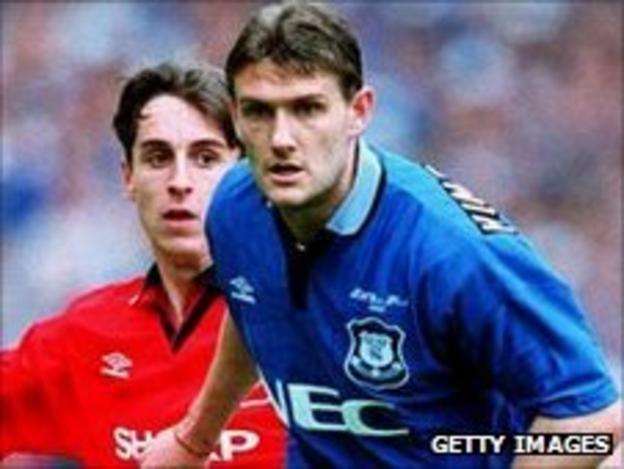 "You can't tell those players to play in their own half, they naturally want to take the ball and move forward with it to create things.
"I think Mancini will just encourage City to do what they do naturally, try and forget the occasion and don't worry about United.
"I think - hope - he will tell his players, 'Don't go back, go forward. If that's what you would do against other teams then do it against United'.
"It is a sign of your mentality, your strength and confidence, if you're willing to do that at Old Trafford.
"It's better to do that and if you come out with a draw then at least you know you played for a win. If you go for a draw by playing defensively at Old Trafford you invariably end up getting beaten.
"Win, lose or draw if they play with that mentality United will know this team is going to push them all the way to the title and that is very important."