Tony Vance calls on island to unite behind Guernsey FC
Last updated on .From the section Football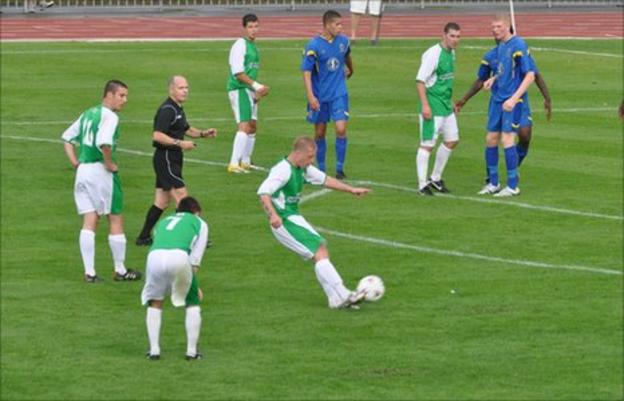 Guernsey FC boss Tony Vance has called on all parts of the island's football community to embrace the new side.
Many of the Guernsey's top players are no longer playing for their on-island clubs in favour of the Combined Counties League side.
"At the end of the day we've got Guernsey football's best interests at heart," he told BBC Guernsey.
The island's Priaulx League has games this weekend with several clubs unable to select their best players.
But Vance says he wants his players to play for their clubs when they are available.
"Anyone with aspirations is going to choose to play for Guernsey FC because that's the best level of football they can be involved in.
"I for one feel that they should still give something back to their clubs when they can.
"I felt by ensuring clashes were happening between local club games and Guernsey FC was always going to be a dangerous one because then you're asking players to make a decision," he said.
Guernsey, who are top of the Combined Counties League Division One, face bottom-of-the-table Farleigh Rovers at Footes Lane in their first home game for a month.