Burnley chief Paul Fletcher concerned by new youth set-up rule
Last updated on .From the section Football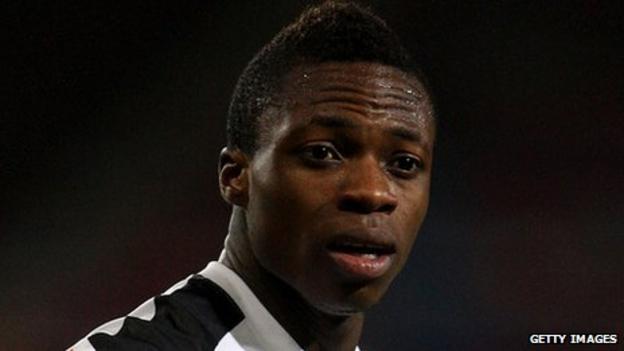 Burnley chief executive Paul Fletcher has criticised the new Elite Player Performance Plan that will benefit Premier League clubs in youth recruitment.
The new proposals will guarantee clubs more funding for youth football over a guaranteed four-year period.
But it could mean clubs receive lower fees for players under the age of 17.
Fletcher said: "Youth development has been an ethos at Burnley for many, years and this threatens that."
The new system, which will make it easier and cheaper for Premier League clubs to recruit young talent, comprises of a new compensation formula to force selling clubs to justify a valuation and only receive a set figure for each year the player has spent in the youth system, usually totalling less than the previous tribunal fees.
In return, the top clubs will be exempt from current rules preventing them from signing under-16s who live more than 90 minutes travelling distance (an hour for U12s), allowing them to scout and sign players from anywhere in the country.
In addition, the Premier League threatened to withdraw over £5m of 'solidarity payments' to Football League clubs if they voted against the proposals.
A total of 46 Football League clubs carried the vote in favour of their Premier League counterparts (22 voted against, there were three no-shows and one abstention).
Fletcher said: "This is a democracy and we have to go along with it, even though the Premier League is putting a gun to our heads.
"Manchester United chief executive David Gill asked me if we had a 14-year-old, who would he rather play for, Burnley or Manchester United?'
"My answer was he would rather play for United, but that I was sure a 14-year-old would rather make it at Burnley, than risk not ever becoming a professional footballer if he ended up at United because he was not good enough.
"As a prime example John Cofie, who left us in 2007 to go into United's system, could well be starring alongside Jay Rodriguez now at Turf Moor, being watched by thousands of people.
"Whatever money we received from United for John would now be dwarfed if he had become the success here that we all hoped.
"I want these young players to be viewed by Burnley supporters for two or three years once we have developed them, not be cherry-picked by the bigger clubs who then may not even develop that player to play in their first team."
Richard Scudamore, chief executive of the Premier League, defended the new system and believes it can strengthen clubs' financial standing.
He said: "The whole compensation thing must not be understood, because clubs can now mutually agree what happens when players move, that's not going to change in the future, if you can't mutually agree there is a formula in place and that formula will make it more lucrative and football clubs will be better off."