BBC football pundit Steve Claridge signs for Gosport Borough
Last updated on .From the section National League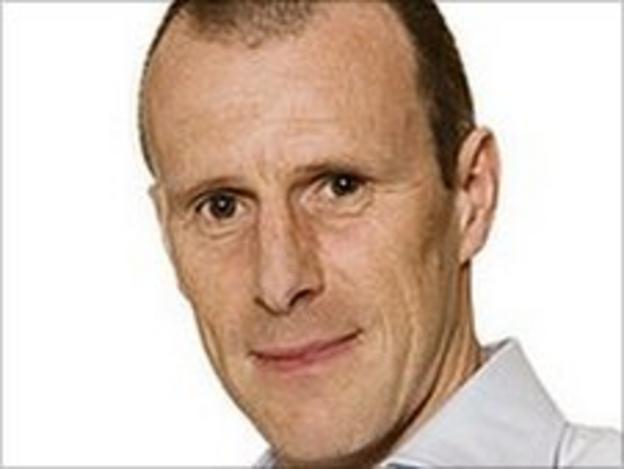 BBC football pundit Steve Claridge is to come out of retirement to sign for Southern League side Gosport Borough as a player-coach.
Claridge, 45, has played over 1,000 professional matches in a career spanning more than two decades.
He will go straight into the Gosport side for the FA Trophy tie against Sholing on Saturday.
"There are not many signings that excite me but he can only be an asset," said Gosport manager Alex Pike.
"Steve's arrival has already had a great effect in the dressing room as the whole squad at Thursday's training session raised their game.
"It was a great session and I'm glad Steve was very impressed by the quality of our players and the club."
Claridge said the move came about after he had arranged to go and train with a couple of Football League sides but was unable to do so because of his work on the BBC's Football League Show.
"A friend of a friend spoke to Alex and I'd done a couple presentations with him in the summer and got to know him. We got chatting and I had a training session last night," he told BBC Radio Solent.
"I'm very pleased, quite excited, and it will be lovely to be doing something productive with my Saturday afternoons.
"I'm going there primarily to just play and to try and lend a bit of experience and hopefully bring a bit of consistency to the play."
Claridge began his professional career at Bournemouth in 1984 where he later returned in 2006, marking his 1,000th game as a professional with a 4-0 defeat by Port Vale.
He went on to have spells at Aldershot, Cambridge United, Birmingham City, Leicester City, Wolves and Millwall.
While at Leicester, Claridge won the League Cup in 1997 and also won the old First Division (Championship) title there in 1996.
But he is perhaps best known for the time he spent at Fratton Park, where he scored 34 goals for Portsmouth between 1998 and 2001 and also had a spell there as manager.
Claridge also had two other managerial appointments with Weymouth and a brief period at Millwall which lasted only 36 days.
More recently Claridge has made a few appearances at non-league sides Worthing, Harrow Borough and Weymouth, while also carving out a career as a football pundit for the BBC.
Claridge will continue with his media commitments for the BBC, which include appearing as a pundit on the Football League show and Football Focus.