Kenya PM Raila Odinga - We can host World Cup
By Richard Connelly
BBC Sport
Last updated on .From the section Football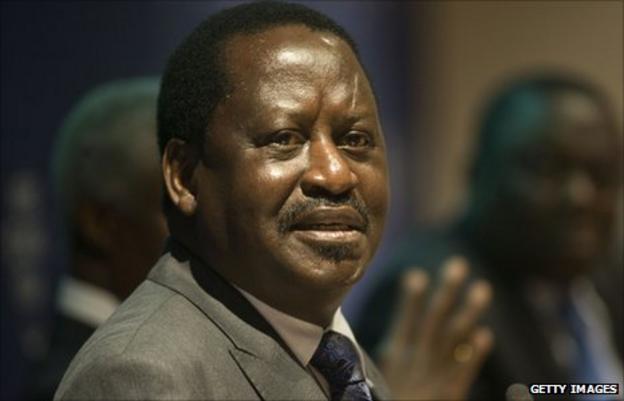 Kenya Prime Minister says the country can stage the World Cup in the near future
Raila Odinga wants the country to host the 2019 Africa Cup of Nations before attempting to host the global event.
"We are going to invest more funds in future in football in our country. In fact we want to bid for the Africa Cup of Nations," Odinga told BBC Sport.
"Kenya has the ability and capacity to host not only the Africa Cup of Nations but also the World Cup."
Kenya has faced some difficulties in hosting international matches following a stampede that led to the deaths of five fans at the Nyayo Stadium last year.
Initial reports said eight supporters lost their lives but the police revised that number to five.
Mr Odinga says government will improve football facilities to guarantee the safety of fans and help them host future international football events.
"To do that (host the Nations Cup) we have to improve our facilities. We will start this year and it will continue progressively over the next five years," he said.
"We are taking measures to ensure that our stadiums are safe and the facilities are improved in the country.
"If the Africa Cup of Nations can be hosted by countries like Burkina Faso, why can't Kenya host it?"
Last year's disaster was the second fatal incident at the Nyayo Stadium in five years.
A 15-year-old supporter died during an international match between Kenya and Morocco in June 2005.
A promised investigation into that death never materialised.