What they said about the Manchester derby
Last updated on .From the section Football
Following Manchester City's astonishing 6-1 victory over rivals Manchester United at Old Trafford, BBC Sport collates the best reaction from around the country.
THE MANAGERS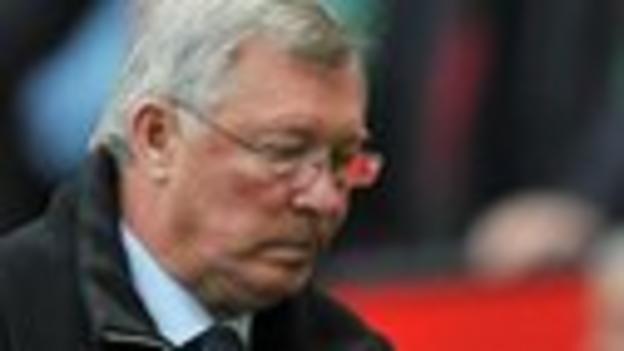 Manchester United manager Sir Alex Ferguson: "I'm shattered, I can't believe it. In the history of Manchester United this is another day and we will recover. But that kind of defeat will make an impact on the players."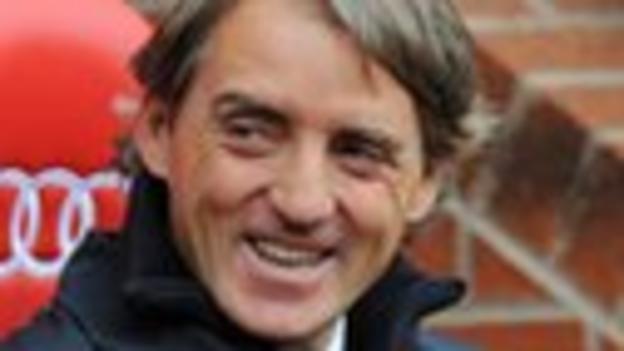 Manchester City manager Roberto Mancini: "This is important for our confidence but we should appreciate the mentality United have. United are too strong for this [to affect them]. They know, like me, there are only three points and this is only one game."
BBC SPORT PUNDITS
Phil McNulty, BBC chief football writer:"This result may mark a seminal moment in Premier League history if United cannot respond, while City will be tempted to treat this 90 minutes as the moment the revolution fuelled by Abu Dhabi's petro-dollars finally arrived."
Alan Hansen:"The title is now City's to lose but until you have the medal in your pocket, somebody else can always take it away from you. As for United, it now appears as though the win at Wembley [in the Community Shield] papered over a few things that people may not have identified at the time."
Mark Lawrenson:"They've lost 6-1 which is seismic, but they've only lost three points. At moments like this in football everyone says City are going to win the league easily - but it doesn't work like that, as we know."
FOOTBALL JOURNALISTS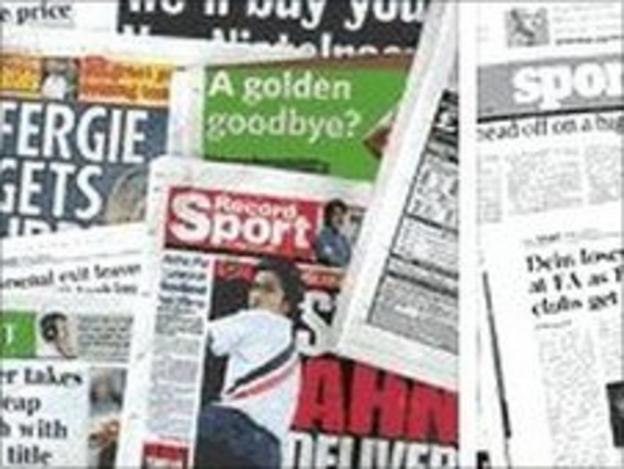 Sam Wallace, Independent:"For the oppressed people of the nation of Manchester City, this was the day in which they ousted the dictator, toppled the statue and walked blinking into the light, wondering what to do with this new-found liberty."
Paul Hayward, Guardian:"The second-best side in Europe after their Champions League final defeat to Barcelona, United now face a struggle to be seen as the number one team in their own metropolis after their noisy neighbours made a grab for power."
Henry Winter, Daily Telegraph:"The noisy neighbours just marched into Manchester United's back yard and staged their own party. Roberto Mancini brought a bottle of wine, Mario Balotelli brought the fireworks and David Silva was the Spanish sparkler."
Neil Custis, Sun:"The City faithful will be talking about the afternoon for the rest of their lives as their team produced one of the most stunning victories in Premier League history."
Oliver Holt, Daily Mirror:"We're Man City", the supporters in the away section sang with great gusto, "and we'll do what we want." It was not just a song of triumph, it was a song of vengeance. It was the champions' song turned against them.
Matt Lawton, Daily Mail:"Manchester City not just won this astonishing derby, but did so by a tennis score. It's not game, set and match. Not in October, and not when this, remember, is a Manchester United side who know a thing or two about winning title races."
Richard Tanner, Daily Express:"The pyrotechnics in Mario Balotelli's bathroom continued on the Old Trafford pitch in an explosive Manchester derby. When the smoke cleared, Sir Alex Ferguson was left facing the worst humiliation of his career, while Roberto Mancini savoured the proudest of his."
TWEETS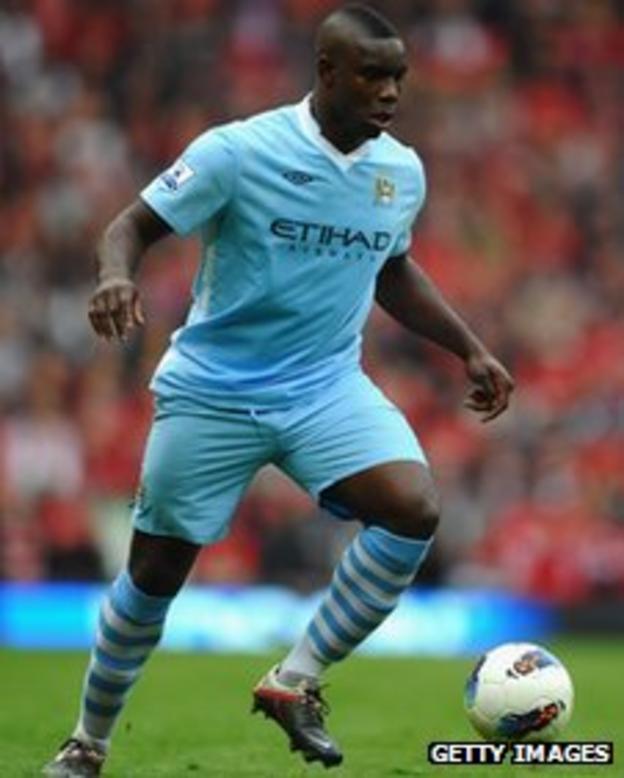 Manchester United striker Michael Owen: "Tough to take today where nothing went right. Hard enough playing top sides with 11 men. Credit to City, they played well."
Manchester City striker Sergio Aguero: "Thrilled about today's great victory. Proud to be part of @MCFC and of this historic match. And ready to go even further!"
Manchester City defender Micah Richards: "Well well well! What can I say... So proud too be a blue!"
Guardian football writer Daniel Taylor: "I know #MCFC won the FA Cup in May, but got to say this felt like the day they really arrived. Six-one. At #MUFC. Remarkable."
BBC football commentator Guy Mowbray: "If Balotelli has a firework party the night before - what on earth does he do now to celebrate?! Probably nothing we could even contemplate."
Strictly Come Dancing star Robbie Savage: "6-1 wowwwwwwww !! Delighted for my pal Roberto !!! Incredible !!!"
Former England cricket captain (and Sheffield Wednesday fan) Michael Vaughan: "City are giving United a lesson... And singing United fans should go back to London....."
For the latest updates and reaction to this story, read Sportsday Live. Have your say on Twitter via the hashtag #bbcsportsday.