Millwall's Purse out to prove worth during Yeovil loan
Last updated on .From the section Football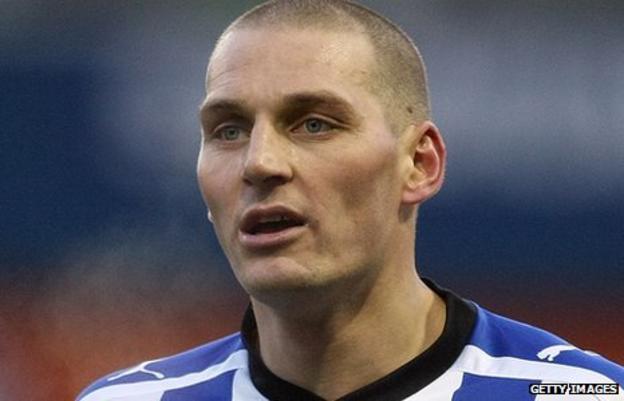 Defender Darren Purse is hoping his loan spell at Yeovil Town will help him win back his first-team place at parent club Millwall.
"I still believe I can play in the Championship," he told BBC Somerset.
"I'm disappointed with the way things have gone this year at Millwall... hopefully this time at Yeovil will get me fit to go back."
Purse joined the Lions in January and went on to play 13 games for them last season.
But he has since fallen out of favour with boss Kenny Jackett and has only made one Carling Cup appearance so far this term.
Purse continued: "I'm not one of those players who just wants to sit their and pick up the money - I want to be playing football.
"Who knows where I might be in the future, but I want to play as much as I can and there's probably no better place to do that then at Yeovil because the only way is up."
Purse marked his debut by helping Yeovil to their first clean sheet in seven games against Boro, although the Glovers dropped to the bottom of the League One table after Exeter claimed all three points against Rochdale.
But he believes his experience and attitude will be an asset for Terry Skiverton's side.
"When you're out there trying to win football matches sometimes you need a kick up the backside.
"I'll just try to talk to the players and if they need an arm around them because they've done well at something then I'll do that but if they don't do their job they'll be getting an earful from me - that's the way I've always played my football.
"I think some youngsters coming through nowadays want to play nice football but sometimes you've got to role your sleeves up and get yourself dirty.
"Hopefully the lads will take it on board and hopefully the young lads will learn and they've got to learn quick."