Bournemouth chairman Eddie Mitchell confirms new investment
Last updated on .From the section Football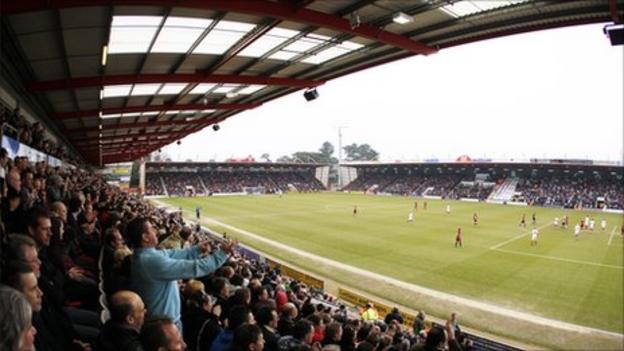 Bournemouth chairman Eddie Mitchell has confirmed that the club have completed a deal with a new investor.
Mitchell has said that long-time directors Steve Sly and ex-chairman Jeff Mostyn have sold their combined 50% stake in the League One club.
According to local media reports, Russian businessman Maxim Demin is believed to be the new investor.
"My new partner has a 50% share in the club and I am looking forward to working with them," said Mitchell.
Demin made his money in petrochemicals and owns a property - which was constructed by Mitchell's building firm - worth several million pounds in nearby Sandbanks.
Mitchell, who became chairman in the summer of 2009, turned down an offer to sell the club to Russian businessmen Vladimir Antonov and Roman Dubov in July 2010, in a deal unconnected to the latest investment.
On Monday, Cherries boss Lee Bradbury said he would welcome any investment at the club after having to sell a number of players since reaching the play-off semi-finals last season.
"If there are changes going on then it would affect me so I'm kept in the loop," Bradbury told BBC Radio Solent.
"If this is going to go ahead then it is exciting times for the club."
Mitchell has said he will announce more details of the deal next week but BBC Radio Solent understands that plans have been lodged to the council for the development of land around the club's stadium.
"I can confirm, that after lengthy negotiations, contracts have been exchanged for the purchase of Steve Sly and Jeff Mostyn's shares," he added in a statement.
"This is the start of a new era for the club and we are very excited about it.
"I would like to thank Steve and Jeff for their cooperation during the negotiations.
"We are very pleased to announce this deal as it marks the beginning of a new and exciting chapter for AFC Bournemouth. It will give us a sound and solid base to build from and progress on and off the field."