Former manager Peter Reid agrees to Plymouth Argyle deal
Last updated on .From the section Football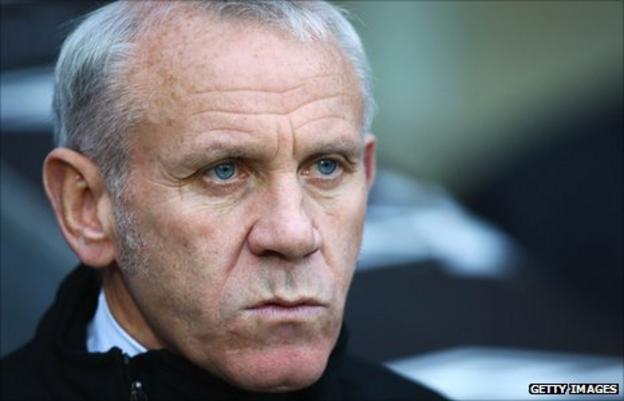 Former Plymouth Argyle boss Peter Reid has reached an agreement that is key to a proposed takeover of the club, BBC South West understands.
Businessman James Brent needs the signatures of every current and ex-member of staff affected by the club's administration to finalise a takeover.
There had been a delay while Reid and ex-operations manager Tony Campbell reached a deal over payments owed.
It is understood that those talks with the club have now been successful.
Argyle are still in administration following a year of financial problems.
However, Brent says he is hoping to get final documentation signed on Tuesday to enable staff to be paid on Wednesday.
"It's proved a much bigger logistical exercise than I anticipated to get everyone to sign," Brent told BBC South West.
"Our hope is that we can get the final documentation signed today (Tuesday) so we can pay staff tomorrow.
"As far as the ex-players are concerned, we haven't got all their signatures yet but we're not anticipating any problems."
Once Brent has agreement with all staff members he then has to agree a deal with the administrators over the amount he will pay for their fees.
Once that is agreed, he will be able to take ownership of the club.