Motherwell manager McCall to hold Hughes deal talks
Last updated on .From the section Football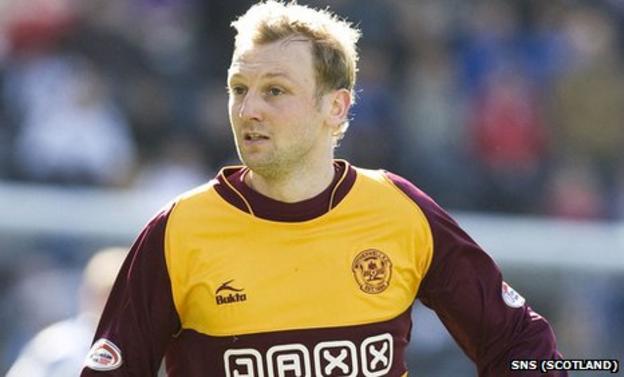 Motherwell manager Stuart McCall will hold talks with midfielder Stephen Hughes about the possibility of a short-term deal.
Hughes is training with Motherwell, whom he played for between 2007 and 2009, after being released by Norwich.
"He is a good type, a good professional," said McCall.
"He has played 60 minutes in a reserve game for us. We're going to have a little chat with him next week and we'll see."
The 28-year-old former Rangers and Leicester midfielder, who has one cap for Scotland, missed a large chunk of last season with an ankle injury.
"Obviously his fitness levels aren't what they were but he is a naturally fit boy," McCall said.
"It's not really an area where we're desperate, it's probably our strongest area, the middle of the park.
"Financially, we would have to sit down with him and I think if something would be done it would be a short-term deal, for us to have a look at him and him to have a look at us.
"The budget has been spent but we'll sit down with him and see what he's looking for and just have a chat.
"We thought for the first week or 10 days we would just let him get on with it and let him get his fitness levels up."
Hughes the Motherwell website earlier this week: "At the moment, I am just in training and I'll see where things take me.
"I am dying to get going again and play somewhere. I missed a lot of football last season and that was off the back of playing regularly for both Motherwell and Norwich so I am itching to get back into games.
"Where that is, I am not too sure. It could be anywhere."