Committee set to sort Zimbabwe's match-fixing scandal
By Steve Vickers
BBC Sport, Harare
Last updated on .From the section Football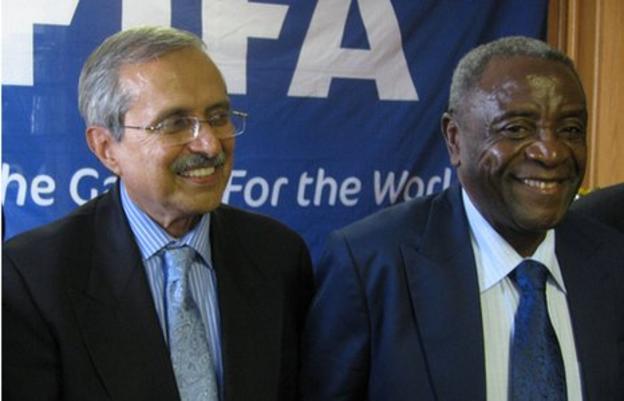 An independent disciplinary committee has been commissioned by the Zimbabwe FA (Zifa) to conclude the allegations of the country's match-fixing scandal.
Retired Supreme Court judge Justice Ahmed Ebrahim is chairing the six-man committee, which includes a former police commissioner and two lawyers.
The committee will consider each of the cases of the implicated 81 players and 16 officials and issue punishments.
Zifa says it will ask Fifa to turn any suspensions into global bans.
Players told a Zifa inquiry that they were paid to lose matches on tours of Asia between 2007 and 2009.
"We will not shirk in our responsibility in bringing those who have transgressed to book, and I have to say that our committee is faced with a mammoth task," said Justice Ebrahim.
The work is expected to take several months and Zifa President Cuthbert Dube says that the committee has not been given a deadline.
"We are not going to rush them at all, we will leave them to do their work independently and we will allow them to take as long as they need," Dube told BBC Sport.
"People are worried that this might destroy the national team, but we have to have a team that is clean."
Around half of the current national squad is implicated, along with the national team coach Norman Mapeza.
The secretary-general of the Footballer's Union of Zimbabwe, Paul Gundani, welcomed the setting up of the committee.
"We are so happy that the committee is now in place and that our players now have the opportunity to highlight what truly happened," said Gundani.
"Our conviction is that players were manipulated and it's now up to the committee to establish that."