Bonetti delays his press conference on Zambia issues
Last updated on .From the section Football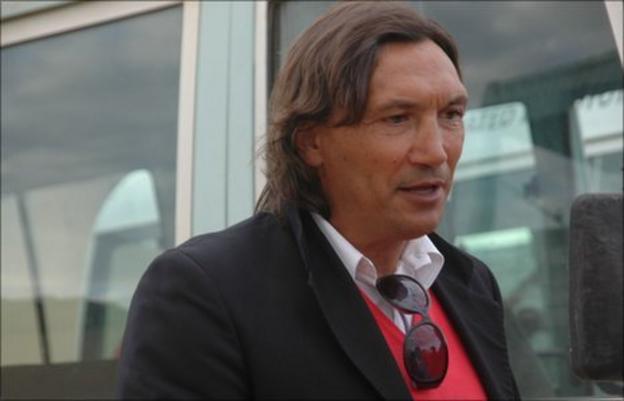 Ousted Zambia coach Dario Bonetti has postponed a press conference in which he was expected to set out his case against the Zambian FA.
The Italian is disappointed with his sacking just 48 hours after taking Chipolopolo to the 2012 Nations Cup.
FA chairman Kalusha Bwalya told BBC Sport that Bonetti was not up to the job in light of his dismissal.
Former coach Herve Renard has since returned to lead the team with just three months to go to January's finals.
"I will have a press conference to explain what I think about the FA," Bonetti told BBC Sport.
"We had good results during Nations Cup qualifying."
"I knew this could happen but I don't like how it happened."
"[FA chief] Kalusha Bwalya signed a contract - and he must respect that contract."
Bonnetti had scheduled to hold the press conference later on Wednesday, but has told BBC Sport he has had to postpone it to another day.
His deal with the Zambian FA had been set to expire in July 2012 and he has said he will lodge a case against the FA with football's world governing body Fifa.
He says he has already sent all relevant paper work to Fifa.