Jersey Wanderers thrash champions St Paul's
Last updated on .From the section Football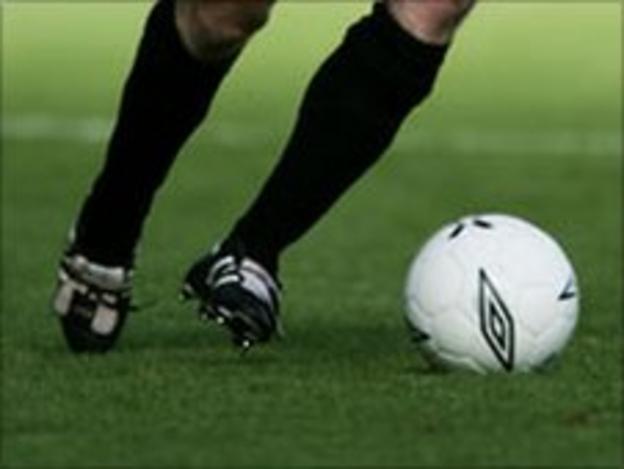 Jersey's champions St Paul's were thrashed 4-1 at home by Jersey Wanderers to see them stay rooted in the Premiership's relegation zone.
Craig Russell gave St Paul's the lead after 21 minutes, but Jamie Savory equalised for Wanderers a minute later.
A second-half hat-trick from Player of the Year Ben Gallichan ended St Paul's hopes of a second win of the season.
Elsewhere, second-placed St Peter were thrashed 6-0 at home by western rivals St Ouen as Ross Crick hit three.
Charlie Petulla, Aaron Quaeck and an own goal all added to St Peter's woes.
Dominic Glennon's second-half equaliser saw First Tower climb above St Paul's with a 1-1 draw at home to Trinity after the parish side had taken a first minute lead through Frankie Berry while bottom side Rozel Rovers got their third point of the season with a goalless draw at Grouville.