Not enough support - Doncaster Rovers chief John Ryan
Last updated on .From the section Football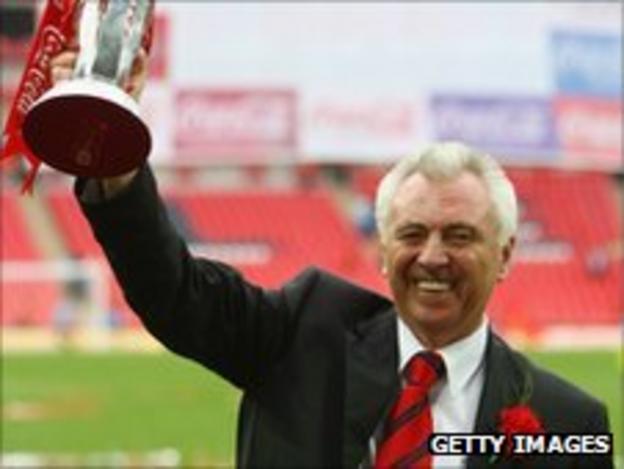 Doncaster Rovers chairman John Ryan believes the Championship club do not have enough fans.
Ryan told BBC Radio Sheffield: "For whatever reason the public of Doncaster will not support the football club, that's a fact.
"In real terms we've got 7,000 or 8,000 fans maximum.
"If I could put my club on wheels and wheel it to Sheffield I might do quite well, but the reality is that most people in Doncaster support Leeds."
The 61-year-old businessman says the directors can not continue to subsidise the club with their own money.
The club have brought in football agent Willie McKay to help cut their £8m wage bill on players.
Ryan says that they are paying McKay a weekly fee of £100 to recruit players at a fraction of what they would normally pay clubs.
The 52-year-old agent, who has negotiated the transfers involving many Premier League players including Joey Barton and James McFadden, was instrumental in bringing defender Pascal Chimbonda and Herita Ilunga to Doncaster.
Through McKay the Championship side were able to sign Ilunga on a three-month loan deal from West Ham. But Doncaster Rovers are only paying around £2,000 a week for the player with the London club paying the remainder of his salary.