Uefa invite Sion to meeting over possible Europa reprieve
Last updated on .From the section Football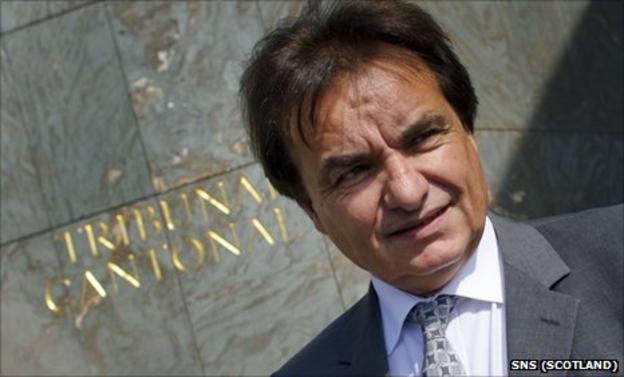 Uefa have invited Sion to a consultation meeting to consider their possible re-integration into Europa League Group I.
European football's governing have already held talks with Celtic, who took Sion's place in the group, Atletico Madrid and Udinese.
Sion were thrown out of the competition after fielding ineligible players in their play-off matches against Celtic.
But the Swiss club have mounted legal challenges to their expulsion.
Uefa rejected attempts by the club to regain their place via the Swiss civil court in the canton of Vaud, insisting that the Court of Arbitration for Sport is the only authority with jurisdiction over the matter.
A Uefa statement read: "After having consulted the clubs in Group I of the Uefa Europa League, Uefa has now invited FC Sion to express its views on the potential impact of the club's possible reintegration in the Uefa Europa League, and on the match schedule in particular.
"Respecting the process as announced, Uefa is pursuing its consultations with the clubs that could be affected by FC Sion's possible reintegration if the Court of Arbitration for Sport (Cas) should decide in favour of the club.
"Uefa has therefore invited the FC Sion management to discuss the possibilities.
"If the Cas decides in favour of FC Sion in the dispute between Uefa and the Swiss club, the Uefa Europa League calendar may have to be adapted. The Cas wishes to hear both parties on 24 November.
"If accepted by FC Sion, this consultation could take place next week."
Contingency plans for Sion's readmission have already been made including an option to annul the group fixtures already played between Celtic, Udinese, Atletico Madrid and Rennes and starting a new five-team group with teams playing each other once.
Others options would see Sion join Group I as it stands and playing each team home and away or the Swiss club moving directly into the last 32 of the competition after an undefined play-off.