Boss Simon Weaver dismayed by Harrogate Town loss
Last updated on .From the section Football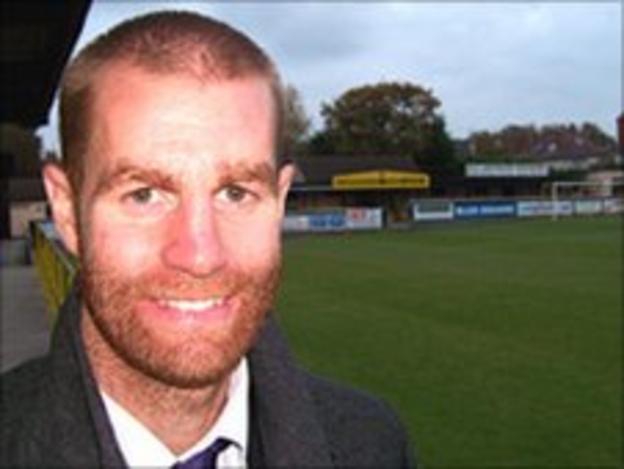 Harrogate Town manager Simon Weaver said they lacked the basics in their 3-0 home defeat by Hyde.
Weaver still has a lengthy injury list but he told BBC Radio York his players are still capable of better.
"We're tactically sure. I think we've got desire. But I think there's a lack of strength in there and I think maybe a little bit of nous," he said.
"I think we've got too many who think they're footballers that aren't hard enough."
Weaver added: "We can do a lot better, even in possession, than what we did. But it's a tough one.
"We've got to sit down all together and view the goals against because they're all cross balls into the box and people haven't picked up and done their jobs.
"We went through it beforehand when they're just about to go out.
"We reiterate people's roles and responsibilities, and in the end they've had three easy finishes inside our box and we've got 10 people back. That shouldn't happen.
"You can't look back on games and think we missed Mark Cook, we missed Richard Pell, we missed Adam Nowakowski.
"We missed them but other lads have stepped in and aren't taking their opportunities because they're not doing the basics right.
"I don't think we're a really bad footballing team at all," the Town boss added.
"If anything I think we're playing too much football without penetrating and the basics aren't there at the minute."