Torquay boss Martin Ling praises efforts of Billy Bodin
Last updated on .From the section Football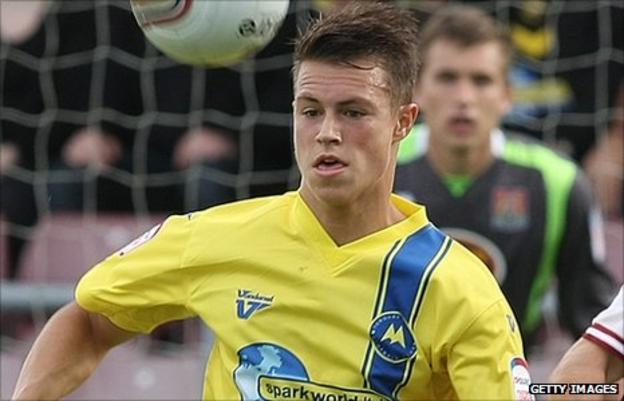 Torquay United boss Martin Ling has praised the talents of 19-year-old loanee Billy Bodin.
He got his first goal for a a month-and-a-half in the 2-0 win over Hereford on Saturday.
"The goal will give him confidence and once he got his goal he started to show nice touches," Ling told BBC Radio Devon after the match.
"Billy came into here and was like a breath of fresh air."
But the former Leyton Orient and Cambridge United boss added Bodin will have varying form as he adjusts to regular league football.
"Tuesday night wasn't his best game, but I told him 'Bill, you're going to have them, you're a 19-year-old kid and you're going to have your ups and downs'.
"He played some sloppy balls, but that's about a young man learning the game of football," Ling added.
And Ling says he is sure that Bodin will have a successful career in the game.
"I've always been convinced that Billy's going to be a top player and nothing that I've seen at the football club has made me change my mind," he said.