Irish FA investigating Leon Knight comments on Twitter
Last updated on .From the section Football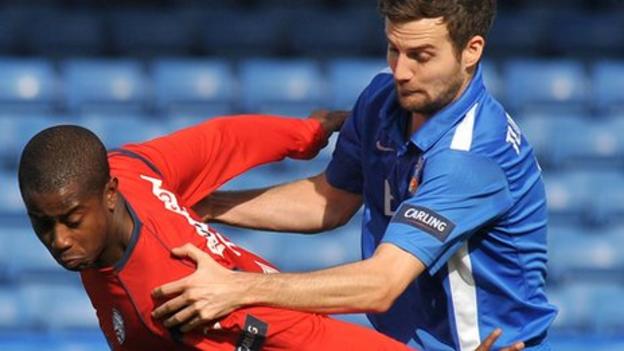 The Irish FA has launched an investigation into Twitter comments made by Coleraine striker Leon Knight after Saturday's draw with Glenavon.
The 29-year-old described the Lurgan Blues as a "bunch of thugs" and said referee Hugh Carvill was the worst he had seen "in 10 years".
The IFA issued guidelines on the use of social networking sites in July.
In apparent response to the IFA probe, Knight later tweeted to describe his original comments as "banter".
"Whatever is said on here from me is all light hearted and it's all just friendly banter," said Knight in his Twitter comment on Monday.
However, the IFA guidelines state that "improper, threatening, abusive, indecent or insulting" remarks may lead to disciplinary action.
Knight also tweeted that Carvill's handling of the game was a major reason why "people don't take this league serious".
Knight's comments sparked a heated response from a number of Carling Premiership players.
The IFA guidelines also state: "Comments which may be considered as offensive, use foul language or contain direct or indirect threats aimed at other participants are likely to be considered improper, and will be subject to the Irish FA's Article 33."
Glenavon forward Mark Miskimmin struck with a minute left to secure a 1-1 draw at the Showgrounds.