Plymouth Argyle fans chief Chris Webb steps down
Last updated on .From the section Football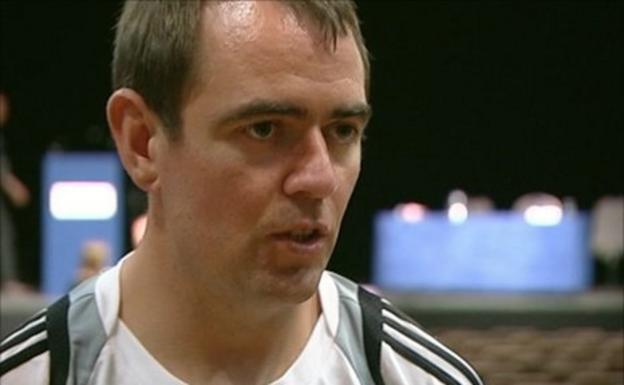 Plymouth Argyle Fans Trust chairman Chris Webb has stepped down from his role following James Brent's takeover of the club.
Webb has been instrumental in galvanising support for the club, which has ended a year of financial turmoil.
"I feel that perhaps I was the right person for the right time," Webb said in a statement on fans website Pasoti.
"I love it when there is a goal in front of me and I have a target that needs to be reached."
The news comes as Argyle's takeover by James Brent was officially rubber-stamped by the Football league on Monday.
Webb balanced his job with the Fans Trust with his full-time role as a divisional representative for the Communications Workers Union.
"Many deserve credit for saving the club but the club owes no more to any single person than it does to Chris," said new owner James Brent.
"Our proud club has been damaged badly and the efforts to bring her back to her deserved position will be considerable.
"I hope Chris will continue to play a leadership role in the club," Brent added.
But Webb says for the time being he does not want to become involved in the day-to-day running of Argyle.
"We have struck up a strong friendship as well as a professional relationship over the recent months," Webb told BBC South West about his dealings with James Brent.
"I have made it clear from the start that I have no desire to join the Argyle board but would love to talk to James about a future role at the club but I'm sure he has go more pressing matters at hand."
Brent completed his takeover of Argyle over the weekend after months of uncertainty over the future of the the club after it went into administration.