Ipswich Town not concerned by team age, says Andy Liddell
Last updated on .From the section Football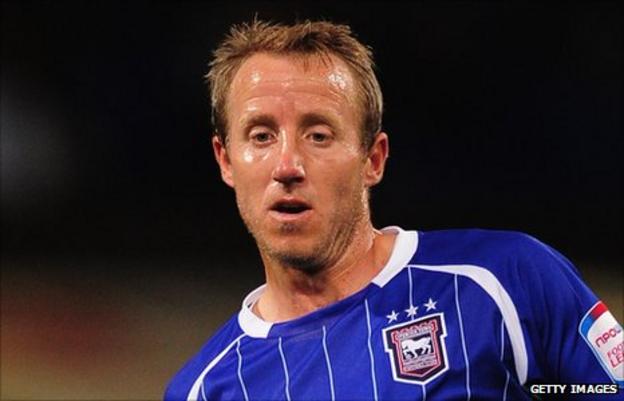 Ipswich Town fitness coach Andy Liddell has said the team's dip in form can not be put down to the age of the squad.
But ex-Wigan midfield Liddell insists the club's scientific tests show fitness is not an issue.
"They're fantastic, all the players that are over and under 30, there's nobody found wanting in those statistics," he told BBC Radio Suffolk.
"I don't see an argument there because I see the figures every week and they're fantastic."
Paul Jewell's side suffered their second successive defeat at the weekend and have struggled for form since an unconvincing win over Portsmouth two weeks ago.
But Liddell, who played under Jewell at Wigan, says the Portman Road squad, which contains 12 players in their 30s, is not losing out through a lack of effort at training.
"I wouldn't say anybody's at their peak because you can always get fitter," he added.
"But they are very, very fit players, the manager works them hard in training and they need to be fit to play the way he wants them to play.
"I've played for him and I know how fit you need to be."