Countries step up Africa Cup of Nations preparations
By Matthew Kenyon
BBC Sport, Malabo
Last updated on .From the section Football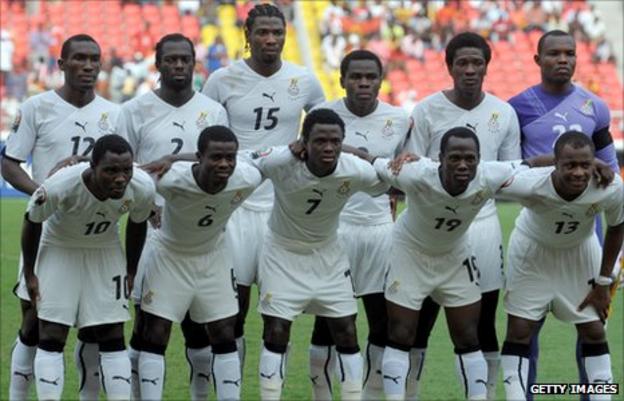 The 16 teams who will contend the 2012 Africa Cup of Nations are finalising their plans for the tournament.
The four groups will be Malabo and Bata in Equatorial Guinea and Libreville and Franceville in Gabon.
Franceville is a small city in the south east of Gabon and is where joint-favourites Ghana will be based.
"I think it's an advantage to have your team in Franceville," Ghana Football Association President Kwesi Nyantakyi told the BBC.
"There will be the serenity of atmosphere, there will be the quietness to concentrate on your preparations.
"There will be very little interference, very little disturbance...and I think we should exploit that to the fullest."
Ghana are joined in Franceville by Guinea, Mali and Botswana and all four countries have sent delegations to the town to check out hotels and training facilities.
Other teams are happy to be based in places they know already - like Angola, who will be in Malabo along with Ivory Coast, Sudan and Burkina Faso.
"The conditions in Malabo are very good," the head of the Angola Football Federation, Pedro Neto, told the BBC.
"It's not the first time our team has been here [but] we'll check all the conditions for our team and for the fans who will come and support our team."