Off The Bawl - 1 November 2011
Last updated on .From the section Football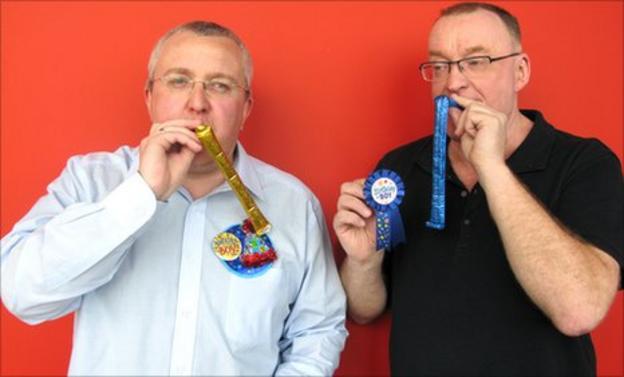 Off The Bawl with Tam Cowan
Greeeeeetings!!! Our guests on Saturday were comedian Bruce Morton and Daily Record showbiz writer Paul English.
By way of a plug for Paul's new book - The Completely Unofficial River City Quiz Book - we totally ignored River City and discussed the all-time great football trivia teasers.
In the week that Wigtown fans won £13,000 after betting against their team to get humped by Stranraer (they lost 9-0) we aslo talked about the bet you'll never forget.
And, following reports that a Liverpool mug was found in Colonel Gadaffi's hideout, we challenged listeners to find a connection between an evil dictator and a Scottish football club.
Here's another selection of the most petty and ill-informed texts and emails on radio...
TRIVIA QUESTIONS
Q - Who was the first British team to play in Japan?
A - Stirling Albion. They beat the national team in the Olympic Stadium in the 1960s.
(Mark from Falkirk)
Q - Name the seven managers who have won trophies in both Scotland and England?
A - Graeme Souness, Walter Smith, Alex McLeish, Sir Alex Ferguson, Kenny Dalglish, Martin O'Neil and the tricky one... Dick Advocaat who, don't forget, won the UEFA Cup Final in Manchester with Zenit St.Petersburg.
(Rich in Glasgow)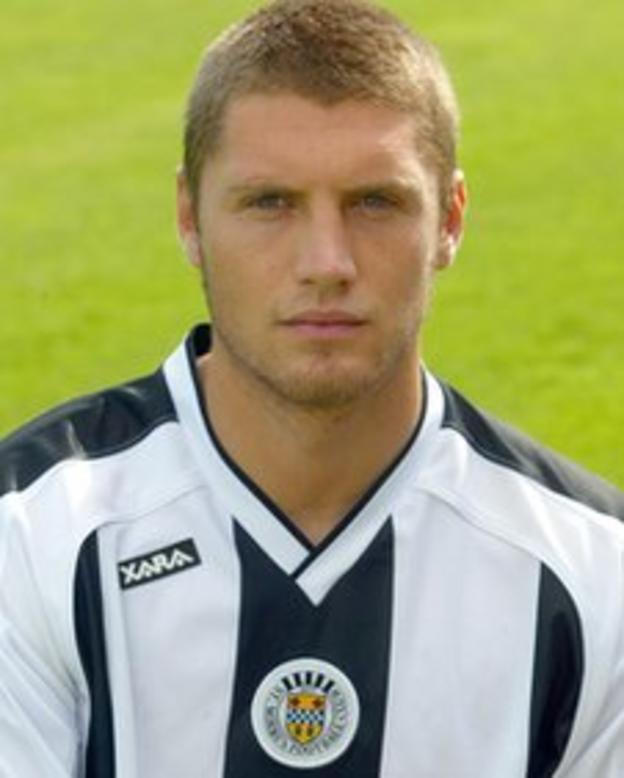 Q - What was unusual about the siblings in the Germany v Ghana game at the 2010 World Cup?
A- They were on opposite sides - half-brothers Jerome and Kevin Prince Boateng.
(Iain Kennedy)
Q - Name the two Scottish players who have scored goals in two European Finals?
A - Tommy Gemmell and Kenny Dalglish.
(Matt McDonald)
Q - Which former SPL player had a cameo role in River City?
A - Ex-Kilmarnock striker Allan Russell.
(Anon)
Q - Who captained England at cricket and Scotland at football?
A - Ian Bothan and Kenny Dalglish!
(Ian in Tynemouth)
Q - What are the eight "derby" cities in England?
A - Manchester, Liverpool, London, Birmingham, Bristol, Nottingham, Sheffield and Stoke (Stoke City and Port Vale).
(Iain in London)
Q - Who was the last Scots-born player (ie. NOT Don Hutchison) to score a winning goal against England?
A - Ray Houghton for the Republic of Ireland at Euro '88.
(Davie)
Q - Who was the last Scottish player to score a hat-trick against Celtic at Parkhead?
A - Aberdeen striker Eric Black way back in 1984.
(Goggs in Aberdeenshire)
Q - Which Scottish team played their home games on top of a double decker bus?
A - Clydebank. When the town was blitzed during the war, a torched bus was buried under the area where Kilbowie was built.
(Nick Agnew)
THE BET YOU WON'T FORGET
Goggsy in Edinburgh said: "I put money on Turkey to beat the Czech Republic 3-2 at Euro 2008. The Czechs were 2-0 up with 18 minutes to go when Turkey scored. They were still 2-1 down with only three minutes left until Nihat grabbed an equaliser and then scored the winner in the last minute. The odds were 33/1. Pity I'd only wagered a quid."
Steve in Paisley said: "My most memorable bet was a scorecast (correct score and first goalscorer double) in 2007. My mates laughed at me when I placed the bet but it was me who was celebrating. I'd put £1 on France 0, Scotland 1 with James McFadden as the first scorer. The rest, as they say, is history and I picked up in excess of £200, most of which was spent on celebratory drink."
Syd in Fauldhouse said: "I once put £600 on Brazil to beat France in the World Cup Final - the biggest bet of my life. By the time I walked into the pub I heard that Ronaldo wasn't going to play. Then the commentator reminded us that Zinedine Zidane - the best player in the world at the time - had still to score at this World Cup. So guess what happened next? He scored TWICE! Brazil got gubbed and I was totally gutted."
Eric in Nairn said: "I stood in a queue at the bookies about seven years ago to put £10 on England to beat Denmark 3-0 with Ferdinand to score first. The odds were 300/1. However, I got fed up waiting and walked out the shop without placing the bet. Yes, 90 minutes later I was three grand down!"
EVIL DICTATORS AT YOUR CLUB
Bridgey from Kilmarnock said: "Colonel Gadaffi's son played football in Italy and almost got a trial at Rugby Park."
Malc from West Lothian said: "How about Motherwell and Joseph Stalin? Did you know that Stalin actually means Man Of Steel?"
TEAM OF THE WEEK
The Dairy XI
(aka Uddersfield Town or Red Leicester City)
Stadium: Craven Cottage Cheese
Manager: Gianfranco Gorgonzola
1/ Peter Stilton
2/ Camembert Konterman
3/ Bobby Feta
4/ Denis Wiseman
5/ Cheddar-Ri
6/ Margerino Gattuso
7/ Brian Laudrup (a Danish Blue)
8/ Ronald or Frank de Boursin
9/ Tore Andre Flora
10/ Ben & Gerry's Creaney
11/ Gerd Muller Rice
Subs: Lurpaky Bonner, Dairylea McCulloch, Marscapone Cascarino.
AND FINALLY...
In the week that 122 Miss World contestants descended upon Gleneagles, we wondered who was the most glamorous girl ever to be associated with the SPL.
Fraser in Paisley said: "Ex-St.Mirren defender Will Haining is married to glamour model Michelle Marsh. We had Jim Hamilton and Billy Mehmet up front that season, so it wasn't the only pair of big diddies we saw at Love Street."
PS. The song that played us out? Well, on the back of Pele revealing that - even though he was happy to advertise the product - he's never actually used Viagra, we paid tribute to the Brazilian superstar with the old Ashford & Simpson classic Solid As A Rock...
To join in the fun on this Saturday's show, call 0500 929500, text 80295 or email offtheball@bbc.co.uk
Listen to the most recent Off the Ball programmes.
Download the latest Off the Ball podcast.