Scarborough boss Funk happy with Dean Windass influence
Last updated on .From the section National League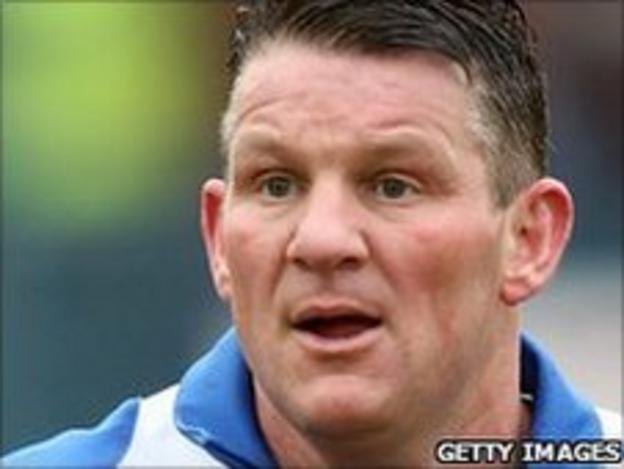 Scarborough Athletic manager Rudy Funk says new signing Dean Windass has been a positive influence on the rest of the club's players.
The former Hull City striker has signed for a second spell at Scarborough and made his first start at the weekend.
Funk told BBC Radio York: "It's great to have him on the park and fantastic to have him in the dressing room.
"His experience is what he talks about. It's just wonderful and hopefully he'll stay with us for some time to come."
He added: "Dean is fantastic. For many years down the line I've watched him so many times over the seasons.
"And on TV on numerous occasions I've listened to his interviews and so on and so forth. He's just wonderful. He's a wonderful person."
Scarborough Athletic are currently fourth in the Northern Counties East League Premier Division and five points off the lead with three games in hand.
Funk said: "The beginning of the season we set ourselves a target and we said we'll look at how things are panning out after 10 games.
"We said we needed 2.4 points per game. We've played 10 games and we've got 24 points so the target has been met so far.
"We're just thrilled at the moment. We're playing well, everything is right and hopefully it will continue for many months down the line.
"The only thing is there's only one promotion spot for grabs which is not an ideal scenario.
"But from where I'm standing that makes you a better manager because you've got to pull all the stops out to make sure that you finish top.
"That's what I'm aiming to do."