Keith Hill thanks 'magnificent' Barnsley fans
Last updated on .From the section Football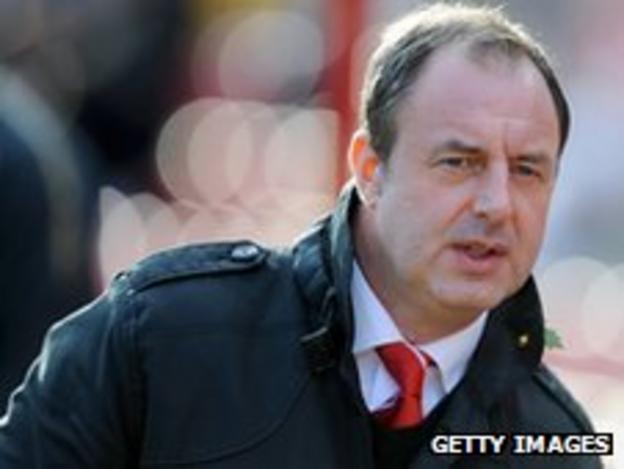 Barnsley boss Keith Hill has praised the "magnificent support" during Tuesday's 2-1 win over Hull City.
"The supporters were magnificent and the players really do appreciate that," Hill told BBC Radio Sheffield.
"It was hard at the weekend, I wouldn't say I reached rock bottom but you've got to revisit what makes you strong."
Hill revealed that the loss against the Robins and the reaction from some of the fans forced him to do some soul searching and researching in an attempt to understand why there was animosity from some fans.
"I looked on the league table from last season, I was trying to reflect on why there was so much animosity on Saturday," he added.
"This time last season we had 16 points, we've got 18 now after 15 games so we're relatively in the same position.
"We're looking to maintain our Championship status."