Players annoyed but understand Raj Singh - Craig Liddle
Last updated on .From the section Football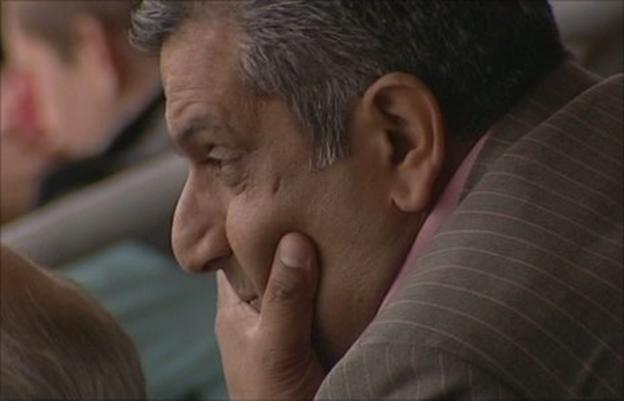 Darlington caretaker manager Craig Liddle says the players are frustrated but understand chairman Raj Singh's decision to ask them to take a pay-cut.
"I spoke to them, they're a bit shocked and annoyed," Liddle told BBC Tees.
"But once everything settles and you give them the cold facts they can understand it."
Liddle added: "For any individual to pump that sort of money into a business which is failing, I don't think there is a person in the football club who wouldn't agree with the chairman to an extent.
"The difficulty is there are contracts to be honoured, things to be ironed out between the chairman and the players and the Professional Footballers' Association who will probably get involved as well."
Singh, who bought the club from George Houghton in 2009 following a period in administration, has previously appealed for support from fans to help sustain the club's future.
Success in the FA Trophy final last season, and just missing out on the Blue Square Bet Premier play-offs suggested promise for this campaign.
However eight league defeats in 18 games saw the Quakers part company with boss Mark Cooper and assistant Richard Dryden.
And Liddle, who has now ruled himself out of taking over the role permanently, was unable to secure progress in the FA Cup following Tuesday's defeat by Blue Square Bet North side Hinckley United.
"It's not a bottomless pit, you can't keep throwing money in," Liddle continued.
"We lost a huge amount of money in not qualifying for the next round of the FA Cup, then there is an ex-manager and his assistant to pay, who want their contracts honouring.
"The last week alone he's probably lost close to £100,000 and in the current climate you can't keep doing that.
"I don't think it's something the chairman would like to do, it's probably out of necessity."