Tim Gudgin - the voice behind the football results - decides to retire
Last updated on .From the section Football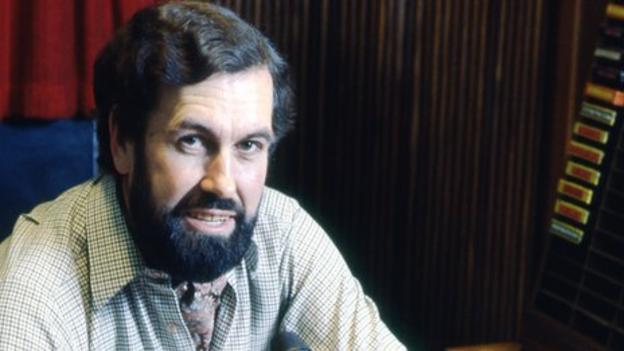 The BBC's Tim Gudgin - the voice of Saturday tea-time football results on the TV - is to retire.
Known for his distinctive rising and falling intonation, the BBC veteran is hanging up his microphone after more than 60 years.
Gudgin is due to do his last Final Score on 19 November, the week before his 82nd birthday.
Match of the Day presenter Gary Lineker said: "Saturday afternoons will never be the same again."
Having started out on British Forces Network Radio in Germany in 1950, Gudgin came to the BBC two years later to take up the job of studio manager for the corporation's European Service, where he was also a news reader.
In 1976 he joined Grandstand, one of the broadcaster's longest running sports programmes, where he read out the racing and rugby results in the final score segment of the programme.
This continued until 1995, when he became only the second person to read out the football results for BBC television on Saturday afternoons.
When Final Score became a separate programme in 2004, he continued in his role.
Lineker described him as "one of the most familiar voices in sport" and "a quintessential part of Saturday afternoons in this country".