Anti-Steve Kean banner flown by Blackburn Rovers fans
Last updated on .From the section Football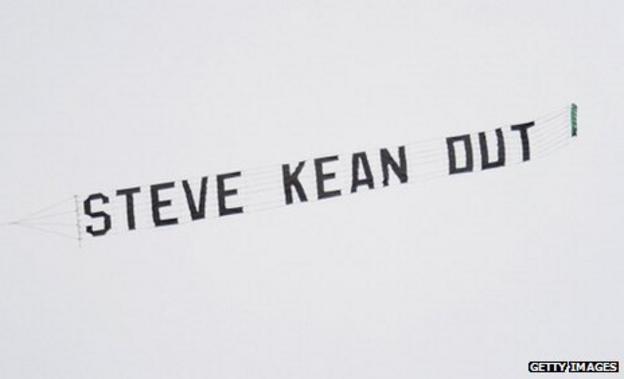 Blackburn fans found a way around their club's ban on protests against manager Steve Kean at Ewood Park - by arranging for a plane to fly over the ground, displaying their message.
Kean claimed not to have noticed the small plane that buzzed above Ewood Park during the first half.
There was also a small post-match protest against the Blackburn boss.
But Kean hailed his team for their showing, saying: "I don't feel let down because I think my players gave it everything.
"We are disappointed not to take anything from the game after creating that amount of chances."