Chris Webb is named Plymouth Argyle president
Last updated on .From the section Football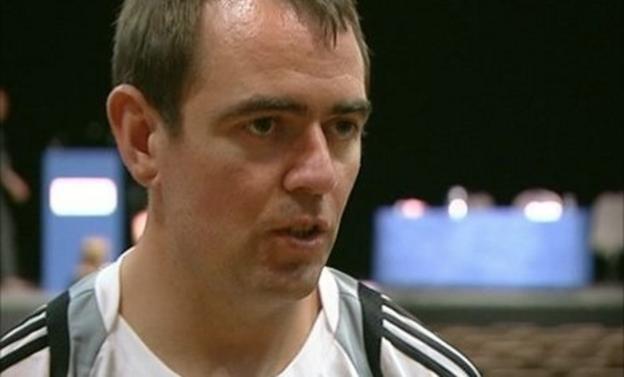 Plymouth Argyle have named former Fans Trust chairman Chris Webb as the club's new honorary president.
Webb was a key part of the team that campaigned to keep the League Two club afloat after Argyle went into administration in March.
"It's a massive honour and I feel very humbled and proud to have been asked to do the role," Webb told BBC South West.
"I think to the fans it's a recognition of the role the Plymouth Argyle supporters made in saving the club."
The position was previously held by former Japanese international Yasuhiko Okudera after the club received investment from the Far East in 2008.
Webb will balance the roll along with his full-time job as a divisional representative for the Communication Workers Union.
"The last president was part of the Japanese involvement, his role was seen as trying to sell Argyle to the Far East and the world," added Webb.
"I see my role as trying to sell the club to the south west of England to show that our house is in order.
"We gave everything over almost a year to bring James Brent to the table and assisting him to make sure he was successful in the takeover.
"This is not an award for me personally but for the whole of the Green Army."
Argyle's new owner, James Brent, says it makes sense to have someone like Webb as the figurehead for the club.
"If you look at what the club's been through over the last nine months it seemed fitting to appoint a Green Army leader to that position," he said.
"Chris personally has worked incredibly hard and effectively to safeguard the club.
"He's clearly a Janner through and through and we'd like him to help promote the club within the community," Brent said.
Brent says he advised the previous president, Yasuhiko Okudera, of their intentions.
"In my view rather than having an international football star as president we should have a person who's played his part in the community," the new Argyle owner added.
And Webb is in no doubt how he sees his role panning out.
"I can be a great ambassador for the club and hope I can be in a position to assist supporters groups and promote the club on an ongoing basis," he said.