Bournemouth manager Lee Bradbury hurt by JPT loss at Brentford
Last updated on .From the section Football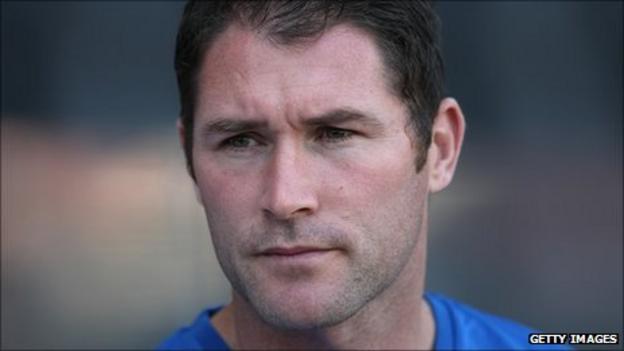 Bournemouth boss Lee Bradbury called their 6-0 defeat to Brentford in the Johnstone's Paint Trophy the worst performance of his tenure at the club.
Tuesday's defeat saw the Cherries crash out of the competition at the quarter-final stage and the nature of the loss angered Bradbury.
"It's 100% the worst performance under me and there won't be any more of them," Bradbury told BBC Radio Solent.
"We didn't compete, we didn't work hard and we didn't win our battles."
Bradbury believes Bournemouth started well but once Brentford went 2-0 up in the 23rd minute, his side capitulated.
"We started well and for the first 20 minutes I thought we were the better team," he added.
"They then went 2-0 up and at half-time I changed it to 4-4-2 to try and get us back in the game.
"In the second half the lads crumbled and didn't stand up to the fight and I don't know where that performance came from."
"All the things we have done well over the past few weeks we didn't do well tonight," he said.
"We missed Wes Thomas and I think it showed how important he is to us in that formation. It's really disappointing because we are better than that."
Bournemouth take on Gillingham in the first round of the FA Cup this weekend and Bradbury insists they need a positive response.
"We had a major chat and we have to put in a massive performance on Saturday because that was not good enough. I don't want to lose any game, especially 6-0," he said.
"We were three games away from a Wembley appearance and we didn't fight for it. We just rolled over.
"It's a massive learning curve for this team, we just didn't do our job right. I want everyone to stand up and be counted and get back to being positive."