York City's Michael Ingham holds Northern Ireland hopes
Last updated on .From the section Football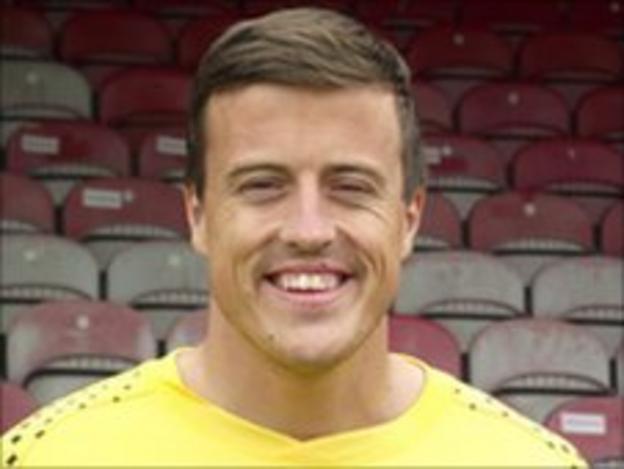 York keeper Michael Ingham believes he could still play for Northern Ireland, four years after winning his last cap.
The 31-year old represented his country at Under-18 and Under-21 level and went on to earn three full caps.
Former Wrexham custodian Ingham told BBC Radio York: "I've not retired. I believe I'm playing at a higher level than some people that are in the squad.
"I believe I'm playing well. People can't question my commitment to Northern Ireland."
He added: "Under Lawrie Sanchez, when I played for Northern Ireland I travelled all around the world knowing I wasn't going to play."
Ingham's last cap was in 2007 against Wales when Sanchez was still manager and he was not selected by his successor Nigel Worthington, who resigned last month.
Ingham said: "I've no qualms with Nigel. He just never gave me a chance and that's all I asked for, a chance.
"I believe if I'd had the chance I'd have been in a few squads but that was never to be."